It was announced yesterday that the NHS's care.data programme has been closed as a result of Dame Fiona Caldicott's Review. Dame Fiona is our National Data Guardian and you can read more about the review by clicking here.
What was care.data?
The programme aimed to extract anonymised patient data from GPs to a central database held by the Health and Social Care Information Centre (HSCIC) to provide a picture of the care being delivered between different parts of the healthcare system and to identify areas where more work or investment might be needed. But the programme was controversial from the outset.
Ben Goldacre summed the programme's flaws up in 2014 by stating: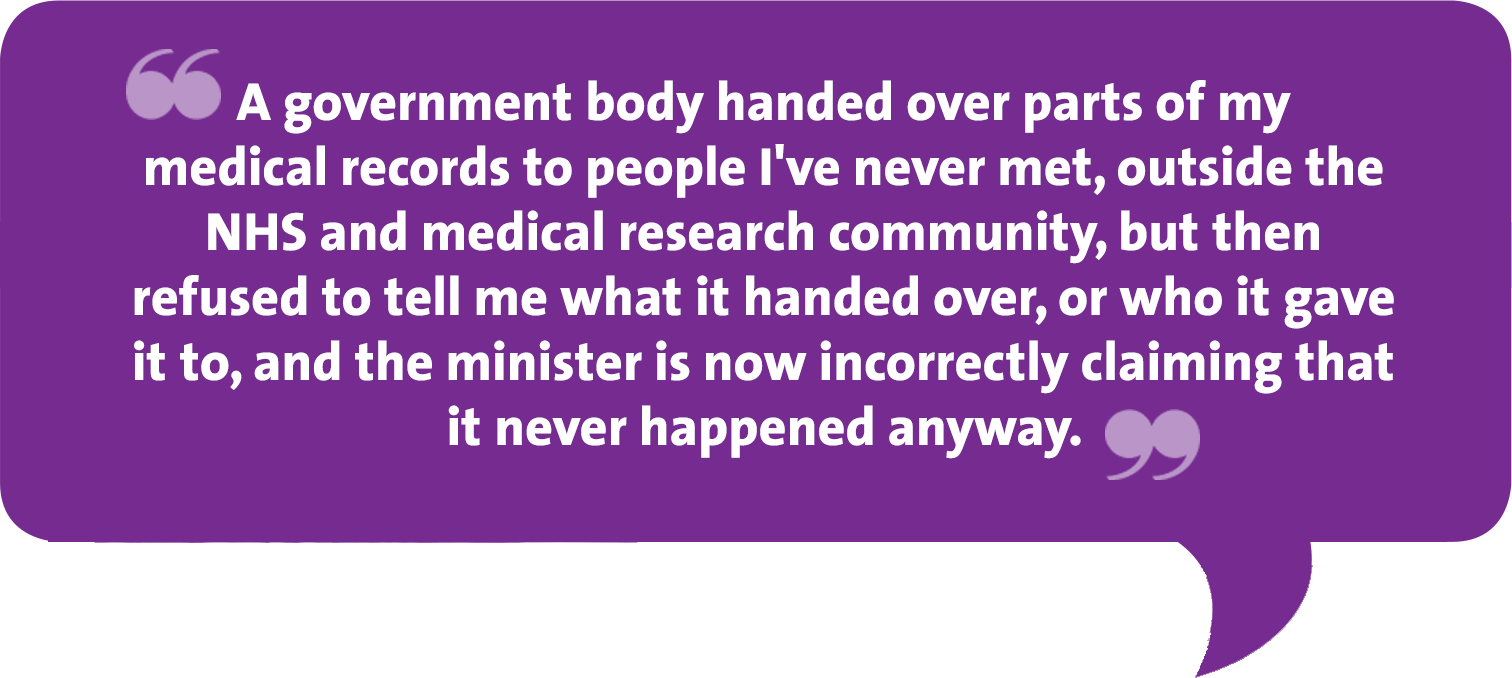 Why we welcome news of the programme's closure and a data review
Data is important – in medicine it saves lives. We love big medical datasets – they provide us with information that helps us make medicine work for all.
But how we collect, store and share data needs to work for all too. When it is leaked it cannot be unleaked. So this review is welcome.
It recommends that DH conducts a public consultation on the proposed data security standards and proposed new consent/opt-out model and that 'professional bodies and patient representative groups are further involved in testing and refining both the one and two-question models with the public and professionals. This consultation and testing must precede asking members of the public if they wish to exercise the new opt-out model.' Click here to read more information about this.
The consultation is open until 7 September 2016 and also covers the Care Quality Commision's report Safe data, safe care: data security review.