What we do at brainstrust – the five rings of health
We work tirelessly to put these five rings is in place on your brain tumour journey, so that you can achieve the best possible quality of life, and outcome.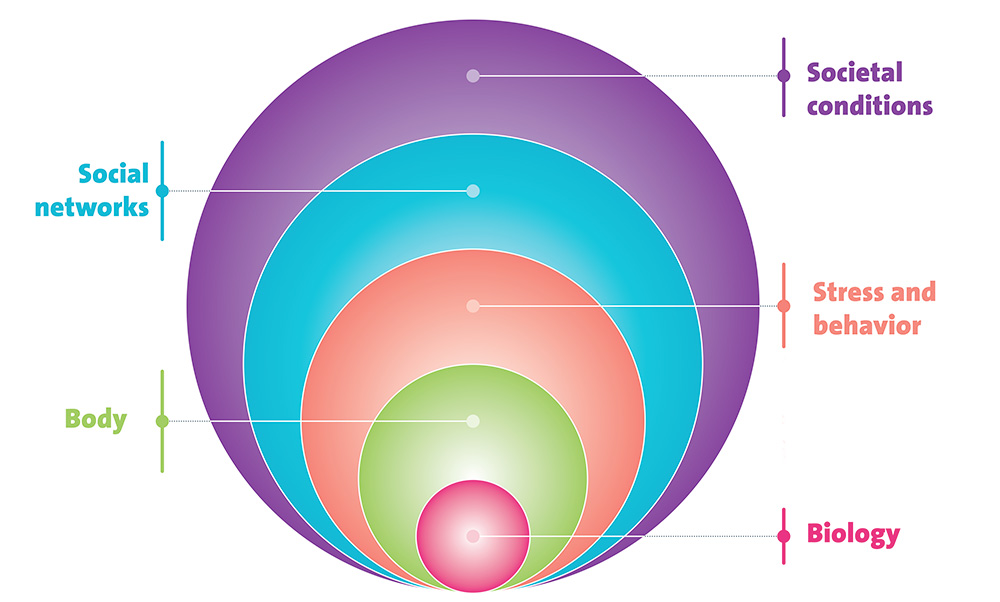 Below are examples of how we address the theme in each ring with our support, campaigning, resources and research focus.
| | | | | |
| --- | --- | --- | --- | --- |
| Societal conditions | Social Networks | Stress and Behaviour | Body | Biology |
| We're making the world understand through our campaigning | We aim to help you feel less alone and better connected | Our NHS England accredited information will help you become stronger and more resilient | We'll help you get back on your feet, as soon as possible | We support research that will improve your quality of life |
Our approach to raising funds
We have one rule for anyone wanting to fundraise for brainstrust – whatever you choose to do must be fun.
We know that our fundraisers are incredible people. Many of you are seeing a loved one face this terrifying diagnosis and just want to do something positive, something useful.
Some of the amazing people that we support also take on extraordinary challenges. Not only are they struggling many devastating physical and mental challenges that follow a diagnosis, but they choose to raise money for others in the same situation.
This makes us feel very humble.
We know that we wouldn't be here without your support. And that's why, if you agree to fundraise for brainstrust, we want you to have the best, most life changing experience possible.
So, whether you want to jump 10,000 feet, get sponsored to drink tea, climb a mountain or cycle many miles, we will support you every step of the way.