Sign up to coaching with Thrive
Use our Thrive platform to get in-depth, on-going coaching support from our specialist support team. We can help you gain control of your situation to live the best life you can.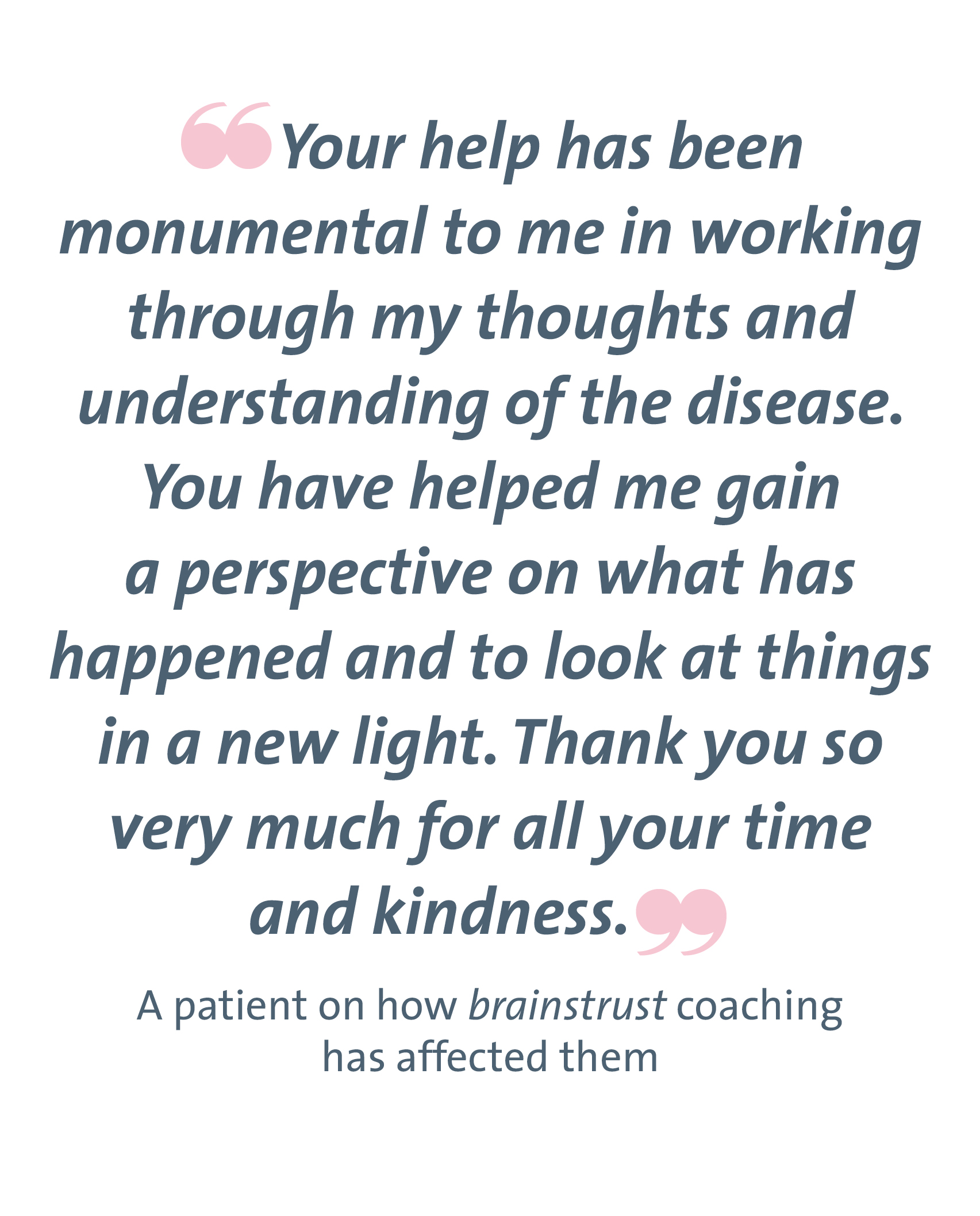 What is Coaching?
Coaching begins with questions; we ask you what you need and what you want to achieve. It's about collaborating with you, listening to you actively, and helping you build up a toolkit of skills to achieve your goals. With coaching, you focus on specific, definable issues with the intention of creating practical solutions that work for you.
Why Coaching?
There is clear evidence to show that coaching works. It's a great way to empower yourself with a practical toolkit to start moving forward with control and positivity.
Coaching is not a substitute for our 24 hour helpline. We are always going to be at the end of the phone for you when you are experiencing a crisis. Coaching is there to deepen our service, allowing you to move past the point of crisis and create a structured pathway towards feeling in control of your situation.
It is also not the same as counselling. Counselling tends to have broader focus on exploring and understanding feelings. It can be challenging, unearthing and confronting very painful feelings with a view to using this to make positive changes. Coaching is suited to more focused and specific scenarios, rather than a deep dive into broader feelings and experiences.
Why Thrive?
Thrive enables you to build up structure and direction with the support you receive. The platform allows you to choose when the sessions take place and what they focus on, this means you can see a clear pathway to reaching your goals. As a video platform, you also get to see your support specialist during the sessions, so you feel as connected as possible with your coaching journey.
Before you join your first session…
Before you join your first session we recommend that you take a quick look at the FAQ's below to make sure that your browser is compatible with the Thrive coaching platform.
What browser works best with the platform?
The platform will work best if your browser is up to date and has its cache cleared regularly. Here are the minimum browser versions for the platform to work effectively:
Chrome – latest version
Firefox – latest version
Microsoft – latest version
Safari – latest version
Use the following resource to check the browser version you are using: What browser am I using?
You can also check what the latest version is of your browser here: What is the latest version of my web browser?
Please accept any pop-ups that appear about camera and microphone access when you access the site so that your sessions can run smoothly.