Our impact – getting it right.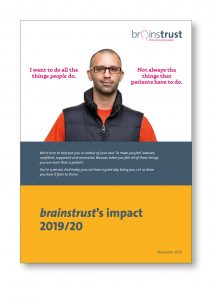 "Adding rigour to reporting beyond simply counting beneficiaries is an open goal for
charities. We owe it to all of our supporters to be doing an incredible job at communicating the difference our work makes." – Will Jones, Chief Executive, brainstrust
It is important you know what we have achieved, as well as where we might be  falling short. Storytelling and narrative have always been a cornerstone of our reporting, but we have been working hard in recent years to develop systems and processes that will make us best in field at sharing with you what you are helping us to achieve.
You can read headlines about our impact on this page, and download our latest impact report here.
What we look at.
We report on people's progress against six indictors, all of which support the four priorities in our strategy. These six indicators are:
engagement with care and condition
reduced isolation
engagement with communities
creating control
feeling supported
feeling resourced
"I feel like I am part of a community and I feel comfortable and confident whenever I have needed to ask for help. I stopped feeling lonely and scared as I now know there is always someone there who will help. Having brainstrust has helped me to deal with my diagnosis and they helped me to cope and I will be forever grateful." – Patient, Midlands, March 2019
Our impact in 2020
Our work continues to drive positive, holistic change in people's well-being across six indicators, which closely reflect the challenges our community faces
On average, people progress just over one point, or 23% (1.16/5), across the six indicators having received support from brainstrust, showing sustained impact since last year. Initial and final scores indicate that people move from a place of difficulty to a place where things are more how they like it
Progress tracker scores in all six areas increase much more frequently than they decrease or stay the same. FUTURE FOCUS: while this is what we would expect to see, more work can be done to ensure even fewer people go backwards in their scores and more people transition from scoring the same to moving forward
We are having the most impact in tackling isolation and building communities for people with a brain tumour. Beneficiaries are reporting a 27% improvement (1.35/5) in feeling part of a community, and are 24% less alone (1.22/5)
Concurrently, feeling part of a community and on top of things are the areas where most people report increases in their score over time (73 and 70 of 94 respectively).
FUTURE FOCUS: where people report the least progress (18% or 0.93/5) is in feeling engaged with their clinical care. Out of all six indicators, this is also the one where the largest number of people (25 of 94) report no change in their score over time.
FUTURE FOCUS: the area where the most people (13 of 94) report a decrease in their score is in feeling supported. We know from feedback that this is because people are reporting on their feelings about their clinical care, which in turn affects engagement with our support.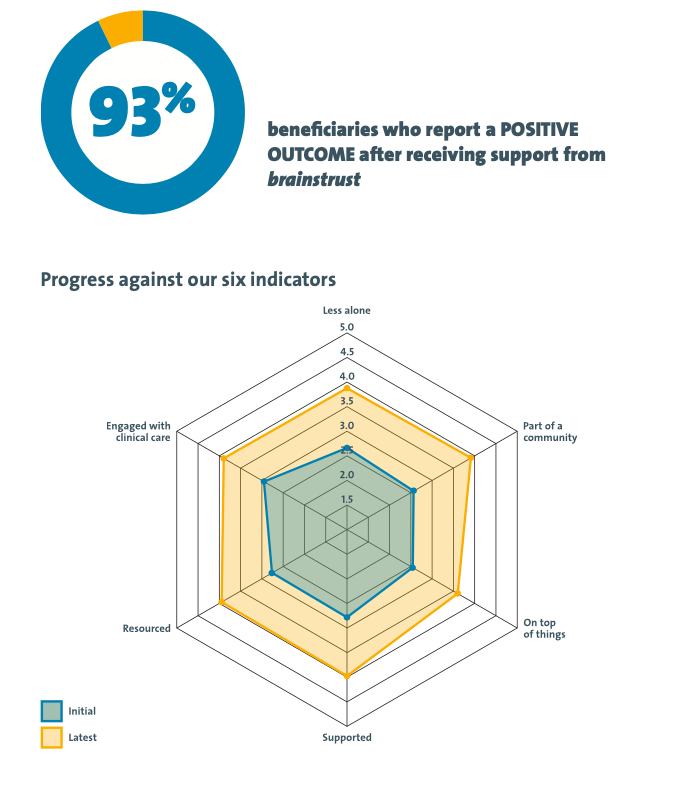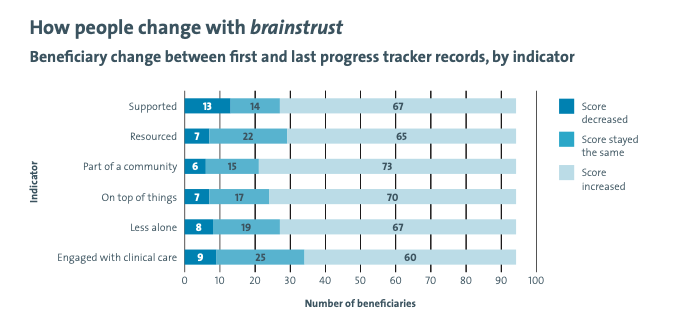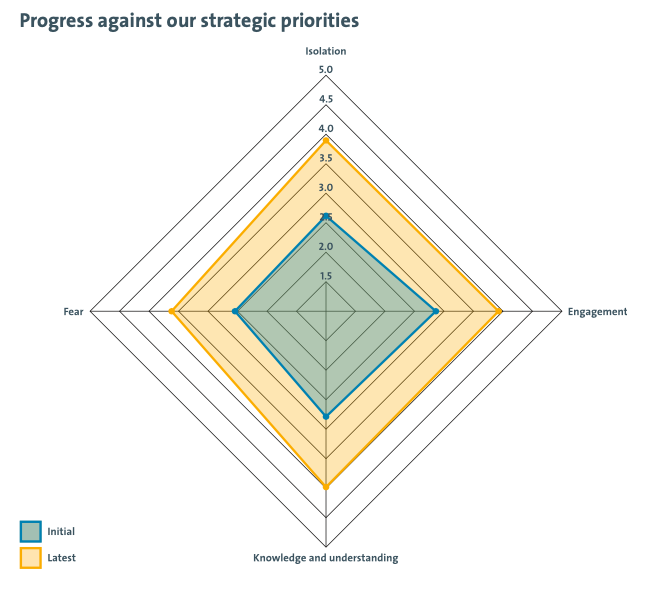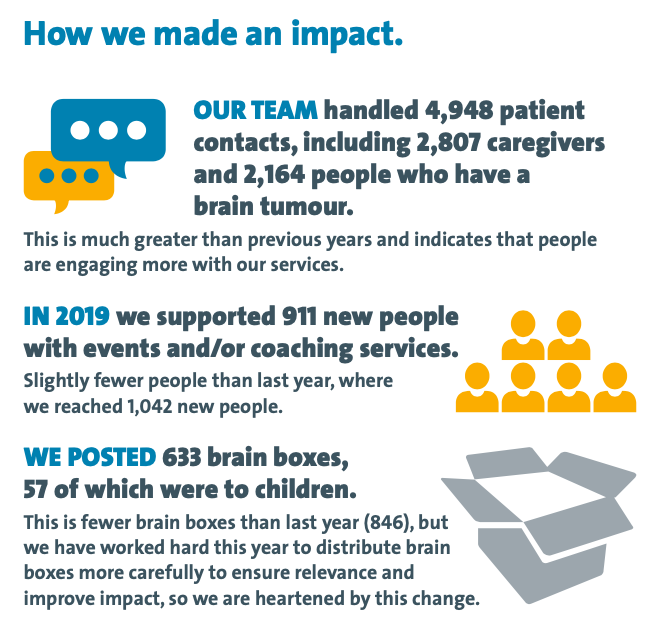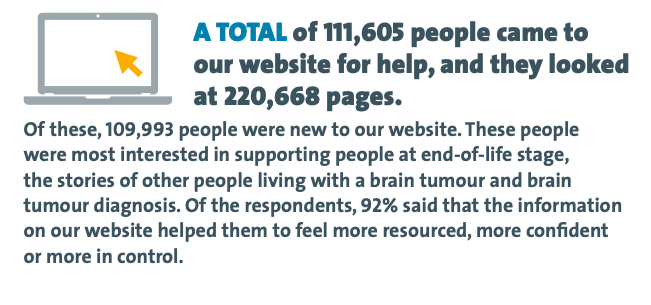 Our impact reports
Since we embarked on our new strategy, we began to publish impact reports annually to share our progress. You can download these here.