Scanxiety
When you are diagnosed with a brain tumour, MRI scans become an integral part of your care plan. Because of this, scanxiety – fear and nerves around both the scan and the results – is something that many people with a brain tumour diagnosis experience.
Scanxiety is a known phenomenon (there is one study in lung cancer patients); describing the fear and worry associated with scanning, both before and after a scan and before the results are given. In an ideal world we wouldn't have to have a wait between the scan and being given the results. But the reality is that scans often aren't read on the day of the scan, let alone reported. There is a significant shortage of neuroradiologists so sometimes the delay can be more than two weeks.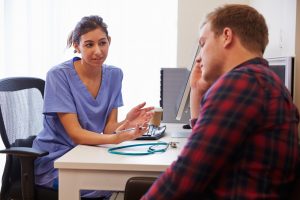 During this time, our quality of life is negatively impacted upon. It makes no difference where on the trajectory you are. In the early stages, patients who are successfully treated have underlying fear is about cancer returning and the dreaded implications. And in patients who have more aggressive tumours, the fear is based in scans' potentially revealing a lack of treatment effectiveness or disease progression.
We can help you manage your scanxiety, reducing it's impact on your quality of life.
Coping with scanxiety
This Know How will go through some strategies to help you cope with scanxiety, so you feel better prepared and more in control in the run-up to MRI scans.
Click here to download the Coping with scanxiety Know How.
For further support, email brainstrust at hello@brainstrust.org.uk or pick up the phone to us 01983 292405. You don't need to do this alone. We run regular hypnotherapy sessions that build skills to help you manage scanxiety – click here to find out about upcoming events.
Did this information make you feel more resourced, more confident or more in control?