The brain box
The brainstrust brain box – the 'must have' support toolkit for people with a new brain tumour diagnosis and their carers.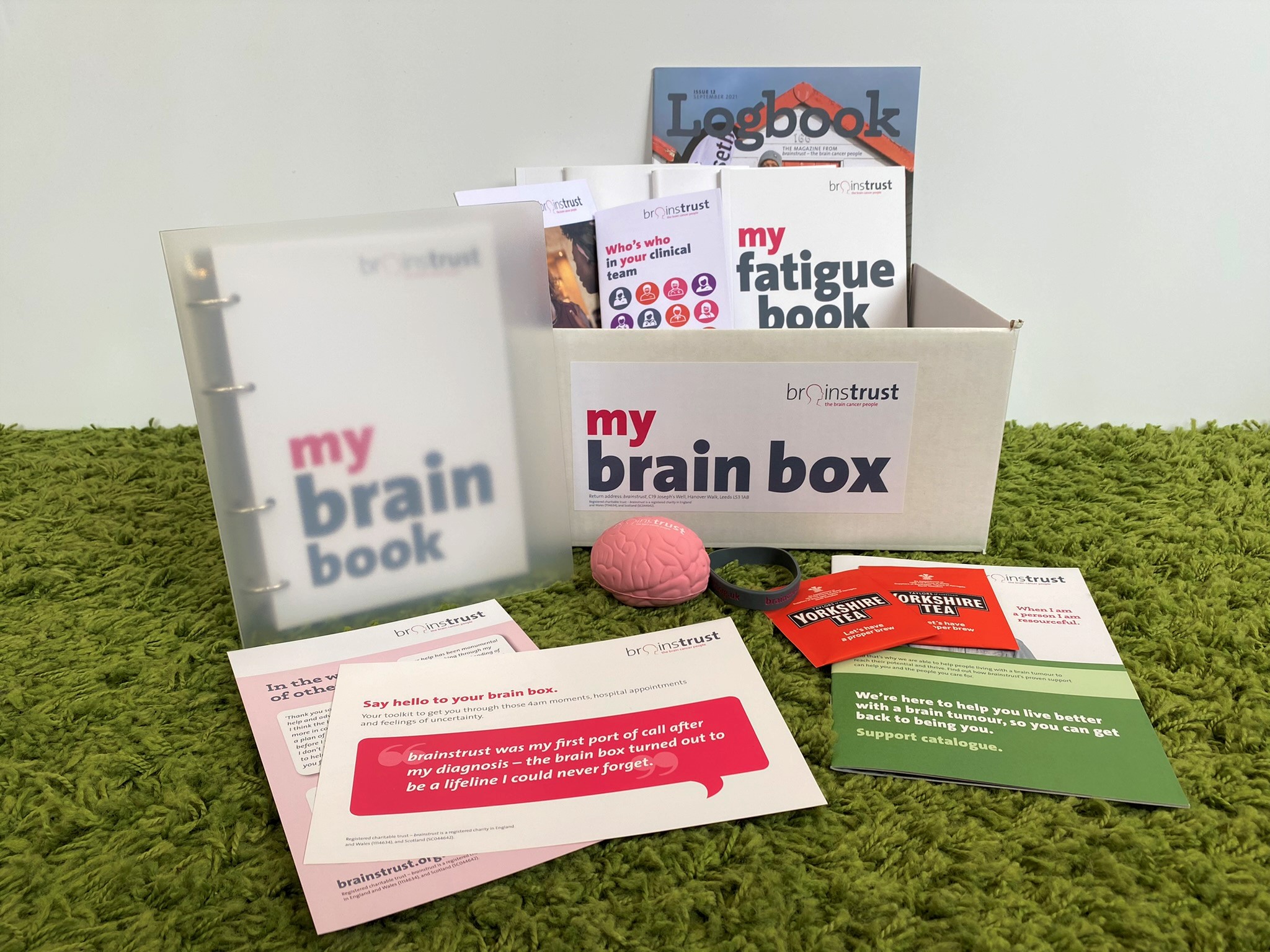 We appreciate how difficult things can be once you are diagnosed with a brain tumour; the '4.00am moments', the travelling to and from appointments, the stream of questions that pop into your head, trying to remember the jobs of all the people that you'll meet on your journey, and knowing who to turn to and when. A juggling act that you don't need when you just want to focus your energy on feeling better.
The brainstrust brain box is the must have toolkit for people living with a brain tumour diagnosis. It contains a number of essential things to support you and help you feel better resourced and more in control.
If you are the parent of a child with a brain tumour, you can order one of our little brainstrust brain boxes here
Postal delays due to strike action
We are still sending out brain boxes, but please bear with us as there might be a slight delay to postage because of planned strikes by Royal Mail. Please fill out the form and we'll get a brain box to you as quickly as we can!
Many of our resources are downloadable online and you can access them here.
If you are a brain tumour patient, or if you are looking after someone who has a brain tumour, the box won't cost you a penny. We just need to know a little bit more information about you before we send you your box. Please complete to the short form below to request your brain box:
Did this information make you feel more resourced, more confident or more in control?
Help fund our mission
The brain box helps drive a 20%* increase in wellbeing for people with a brain tumour.
With a regular gift from as little as £3, you can be part of this change and help us reach more people.