Managing Behaviour and Personality Change
Mood swings take careful controlling; I have to disappear to keep control. (Patient)
I've known this man for 46 years and now feel as if I know nothing about him. (Caregiver)
From the perspective of a neuro nurse, I would like to know how to manage personality change and help partners/caregivers/family to adapt to these changes. This is a huge need in my clinical setting, and I would like to implement strategies to improve things and include this in the service I provide. (Clinical neuro-oncology nurse specialist)
At brainstrust, we think behaviour and personality change (BPC) is up there with fatigue when it comes to challenge. It is one of those topics for which is there is no silver bullet, no magic pill. It makes everyone feel disempowered, helpless and daunted. We know that up 60% of people diagnosed with a brain tumour experience BPC, and we know too that there is little support available for this.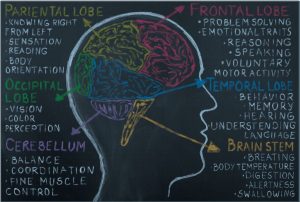 When illness strikes, a number of structural and emotional skews will follow. Our belief systems are challenged, our roles upended, and identities shift. The onset of a brain tumour diagnosis forcefully challenges the emotional and physical boundaries that we have spent a lifetime building. The tumour is an uninvited guest that must now be built into our lives while at the same time living with the undercurrent of threatened loss.
This loss and distress is not a cause of BPC, but it is a factor that comes into play. Whilst we wish we'd never had to develop this resource, which we've done with leading neuropsychologists, we are proud of it. It is to help everyone in our community cope with BPC, whether they are a person living with a brain tumour, a clinician or a member of the public.
Understanding behaviour and personality change (BPC)
What we mean by BPC
Causes of BPC
What is different about BPC when living with a brain tumour?
How is BPC manifested?
How do we measure BPC?
Mood journals
What are the strategies to help me cope?
Treatment options
Self-help strategies
Looking after someone with BPC
Who can help?
Questions to ask
What to do in a crisis
Download your free digital copy of the behaviour and personality resource here and your mood journal template here.
You can pre-order a hard copy of the resource by emailing Charlotte.
Coaching with brainstrust
As coaches we start by listening, then we listen some more, then we ask questions. By listening, questioning and collaborating we can help you understand what's important to you and prioritise what matters. We can help you come up with a plan to help you reach specific goals.