Sport has always played an important part in Barty Hills' life. After recovering from brain tumour surgery, Barty is now using his passion for rugby to help others living with a brain tumour diagnosis. This is his story.
Barty Hills was 20 and just about to start university when he was diagnosed with a brain tumour.
"I was told the classic 'we have some good news and some bad news'," he says. "They said I had a brain tumour but it's on the outside of your brain. This meant little at the time. I was just glad I had my family by my side. With them there, I felt I could take on anything."
The strange thing for Barty was that the diagnosis came as a relief. "I hadn't been feeling well for over six months and the scariest part is not knowing what it is or how to fix it to get better. Although it was a big shock, I was now aware of what the problem was and ready to take steps to get through it."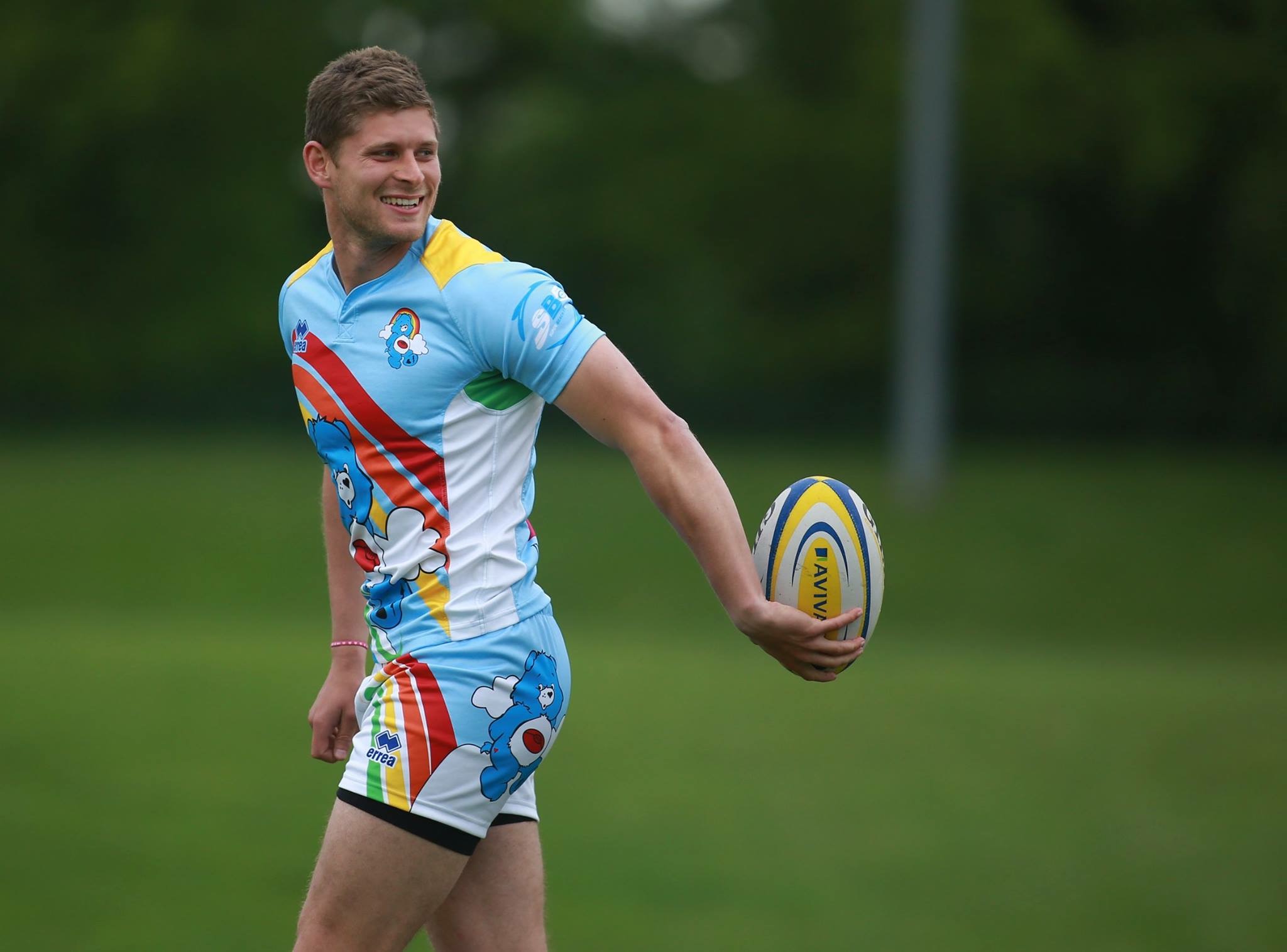 With the diagnosis came the news that Barty needed to have brain surgery immediately. "It was a large brain tumour, the size of an orange apparently so they had to operate the day after finding out. Everything happened so quickly you barely have time to think, which can be a good thing."
Recovery after surgery was difficult, but throughout his rehabilitation, Barty's love of sport, particularly rugby, kept him going. "Sport helped me to have something to look forward to, something to aim towards. It was helpful to have that focus. I have definitely lost a bit of confidence since surgery and sport has helped me with this. Having the focus of sport and getting healthy is a great distraction from the stresses and problems of living with a brain tumour."
A year after surgery, Barty was back on the pitch, playing with his team the Flair Bears. "Since getting back into playing, I can immediately see and feel the difference, not just the physical side of things, but the mental side as well. I feel a lot happier and my mind is a lot clearer."
Throughout his brain tumour journey, brainstrust supported Barty and his family. "As soon as we found out about brainstrust they have been there for us. Sometimes it can be difficult to get the answers from busy neurosurgeons and neurologists, so having brainstrust ready to help with any questions  has reassured us on many occasions."
Barty wanted to do something to help other people living with a brain tumour. "I see the huge benefit of having a charity like brainstrust dedicated to supporting people living with a brain tumour."
He was determined to raise awareness and funds so that we can help more people affected by a terrifying brain tumour diagnosis. It started with promoting the charity on his rugby team's kit, then he organised a celebrity fundraising rugby match, followed by a charity pub night, next was the Summer Social sports festival, and, this coming weekend, the first ever British Beach Rugby 5s tournament at Boscombe beach in Bournemouth, with brainstrust as the charity partner.
"This is set to be a really fun, new and exciting sport to hit the beaches of England and definitely not one to miss,' says Barty.
Come along this weekend and join in the fun. More information here.