brainstrust's research and evidence
We know that good support comes from strong evidence. We're really proud to be involved in a growing body of clinical evidence that demonstrates the need for impactful emotional and pragmatic brain tumour support. Here is our library of published research that has involved brainstrust.
The range of topics the following research covers include:
Shared decision-making, imaging, quality of life, meningioma, glioblastoma, palliative care, caregivers, treatments, tissue donation, COVID 19.
Published brain tumour research 2020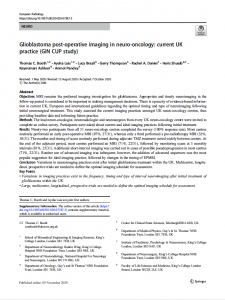 "Glioblastoma post-operative imaging in neuro-oncology: current UK practice (GIN CUP study)"
Author(s): Booth, TC; Luis, A; Brazil, L; Thompson, G; Daniel, RA; Shuaib H; Keyoumars, A; Pandey, A
Topic(s): Glioblastoma, imaging
Published brain tumour research 2019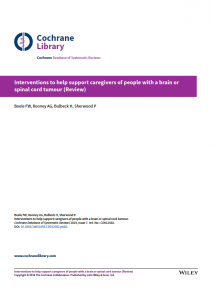 "Interventions to help support caregivers of people with a brain or spinal cord tumour "
Boele FW, Rooney AG, Bulbeck H, Sherwood P
Topic(s): Caregivers, support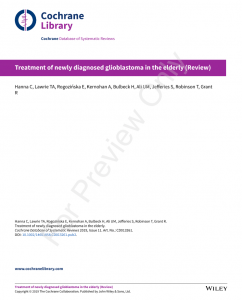 "Treatment of newly diagnosed glioblastoma in the elderly"
Hanna C, Lawrie TA, Rogozińska E, Kernohan A, Bulbeck H, Ali UM, Jefferies S, Robinson T, Grant
Topic(s): Glioblastoma, treatment, age
Published brain tumour research 2018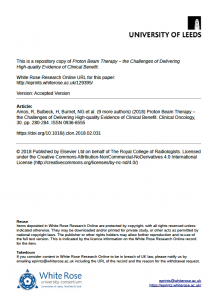 "Proton Beam Therapy – the Challenges of Delivering High-quality Evidence of Clinical Benefit."
Amos, R, Bulbeck, H, Burnet, NG et al. (9 more authors)
Topic(s): brain tumour treatment, research, proton beam therapy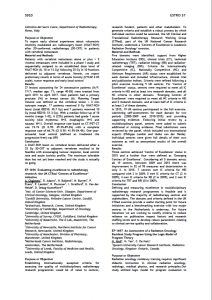 "Evaluating excellence in radiotherapy"
Chalmers, A, Adams, R, Bulbeck, H, Burnet, N, Evans, P, Lambin, P, Plummer, R, Stratford, I, Van der Heide, U, Seabag-Montefiore, D.
Topic(s): brain tumour treatment, research, radiotherapy, NCRI, CTRad
Published brain tumour research 2017
Published brain tumour research 2016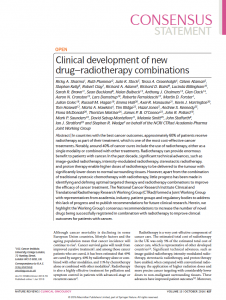 "Clinical development of new drug radiotherapy combinations"
Ricky A. Sharma, Ruth Plummer, Julie K. Stock, Tessa A. Greenhalgh, Ozlem Ataman, Stephen Kelly, Robert Clay, Richard A. Adams, Richard D. Baird, Lucinda Billingham, Sarah R. Brown, Sean Buckland, Helen Bulbeck, Anthony J. Chalmers, Glen Clack, Aaron N. Cranston, Lars Damstrup, Roberta Ferraldeschi, Martin D. Forster, Julian Golec, Russell M. Hagan, Emma Hall, Axel‑R. Hanauske, Kevin J. Harrington, Tom Haswell, Maria A. Hawkins, Tim Illidge, Hazel Jones, Andrew S. Kennedy, Fiona McDonald, Thorsten Melcher, James P. B. O'Connor, John R. Pollard, Mark P. Saunders, David Sebag-Montefiore, Melanie Smitt, John Staffurth, Ian J. Stratford and Stephen R. Wedge on behalf of the NCRI CTRad Academia-Pharma Joint Working Group
Topic(s): brain tumour treatment, research, radiotherapy
Published brain tumour research 2015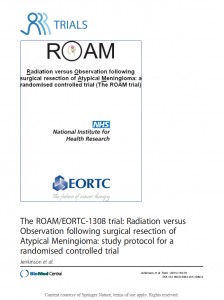 "The ROAM/EORTC-1308 trial: Radiation versus Observation following surgical resection of Atypical Meningioma: study protocol for a randomised controlled trial"
Author: Jenkinson et al
Topic(s): Brain Tumour Surgery, Radiotherapy, Observation, Meningioma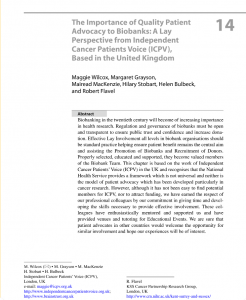 "The Importance of Quality Patient Advocacy to Biobanks: A Lay Perspective From Independent Cancer Patients Voice (ICVP), Based in the United Kingdom" 
Author(s): Wilcox, M; Grayson, M; MacKenzie, M; Stobart, H; Bulbeck, H; Flavel, R
Topic(s): ICVP, Patient Advocacy, Biobanks
"A Lack of Consent to Donate Tissue
Hampers Progress"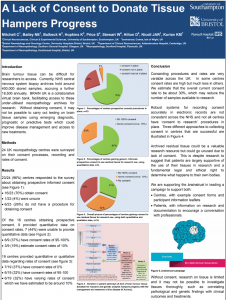 Author(s): Mitchell, C; Bailey, NE; Bulbeck, H; Hopkins, K; Price. S; Stewart, W; Hilton, D; Nicoll, JAR; Kurian, KM
Topic(s): Brain Tumour Tissue, Tissue Hampers, Consent Procedures
Stay up-to-date with the latest research news
We are passionate about making clinical research accessible, that's why every week we produce our 'Weekly Brew'- the brainstrust research newsletter. Every week we compile a expertly curated, jargon-free, accessibly written run down of all the most recent relevant research.
Receive it straight into your inbox, fill out our keeping in touch form and make sure to opt-in for research.