Blakehill Primary School in Bradford today held a fundraising zumbathon to raise money for our support service.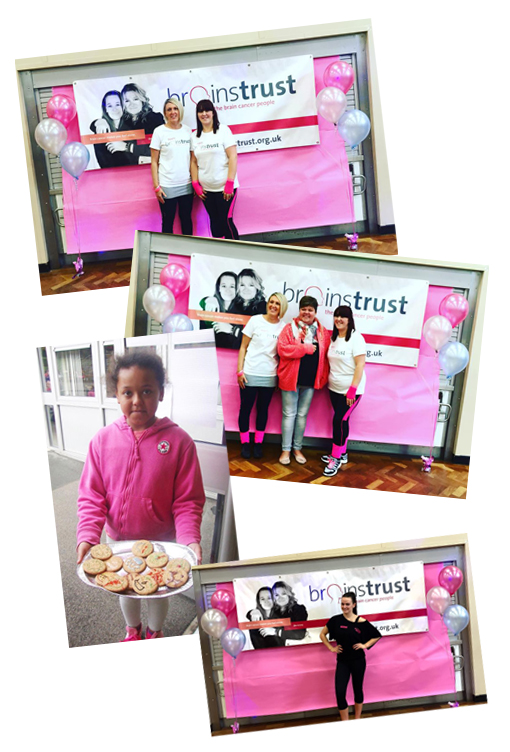 The school's decision to support brainstrust was a personal one. Niki Williams, a much-loved teaching assistant and mum at the school, was diagnosed with a glioblastoma in September.
"The diagnosis was a complete shock. I'd been telling my doctor about the headaches I'd be having for a long time, but it wasn't until a year down the line that I was referred for a scan and then diagnosed. I think it's important that we raise awareness, so that other people can be sooner diagnosed and have more chance of treatment"
The school went all out to raise awareness and funds so that we can support families like Niki's.
The hall was turned into a disco, everyone put on their grey and pink, biscuit were decorated and sold at break time and then, all years, teachers and even some parents had a good ol' dance!
The zumbathon went on to raise an incredible £886.16.
It was a very special day indeed.
Thanks so much Blakehill. You're amazing.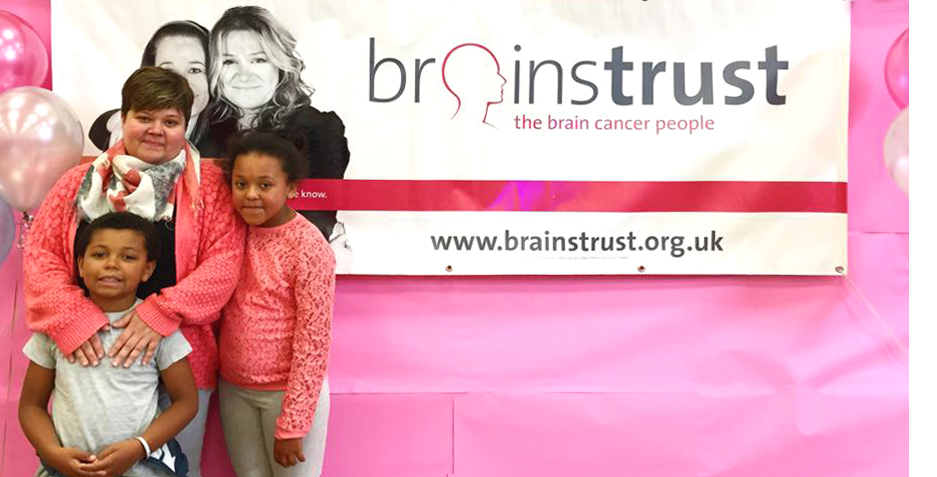 Photo: Niki Williams and her children Riley and Tia

If you too would like to take on a challenge for brainstrust, so that we can support more people in the UK to feel less afraid, less alone and more in control in the face of a terrifying brain tumour diagnosis, then we'll help you with it every step of the way. Visit our team brainstrust page to pick one of our challenges or simply get in touch with tessa@brainstrust.org.uk if, like Blakehill, you'd like to plan one of your own.