On Sunday, we're on the BBC, telling the world what life is like when you're living with a brain tumour, and raising funds to help more people.
Our Christmas appeal features Phoebe and Chris, members of the brainstrust community, and is presented by Julia Somerville, a TV presenter who had a brain tumour and was successfully treated.
The programme will be broadcast on BBC One on Sunday 11th December at 2:45pm. For more information visit www.bbc.co.uk/lifeline.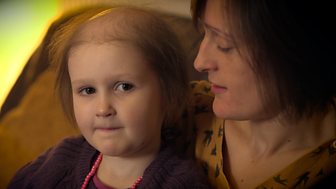 Meet Phoebe and find out how she's making new friends
Phoebe is six years old and loves drawing and music. Phoebe had an operation to remove a malignant brain tumour in 2015.
Since the operation, Phoebe and her mum Rachel have found ways to talk about it. She says: "I'm a happy person, even when we go through hard things. It was a big lump inside my head."
The doctors removed her lump, but the treatment following the surgery has taken its toll.
To meet other children with brain tumours, Phoebe has been attending brainstrust meet ups with her family.
Watch the BBC Lifeline Appeal to find out how meet ups are helping Phoebe to make new friends.
Chris is anxious about his scan results. Find out how he manages scanxiety.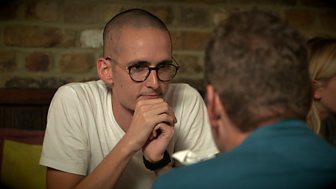 Chris and his partner Holly are planning a holiday this Christmas. But Chris has his scan results looming.
If it goes well, then Chris and Holly can continue with their plans, but if it doesn't, there will perhaps be a new round of treatments, turning Christmas upside down.
Like many people waiting for a scan, Chris is feeling anxious. Find out how Chris manages his scanxiety and feels less alonewww.bbc.co.uk/lifeline.
So we can help more people like Phoebe and Chris, please make a donation this Christmas.