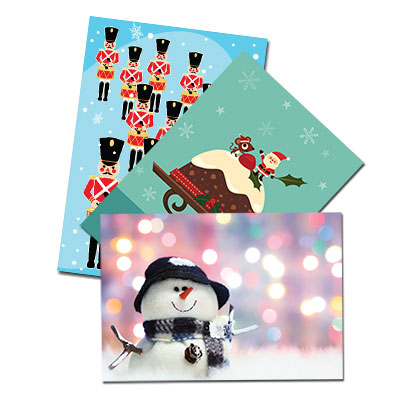 We love how our 2013 range of Christmas cards looks (we're buying them ourselves) and selling Christmas cards is a very efficient way for us to raise funds.
Because our Christmas cards are sponsored by companies that like us, we can use every penny raised to provide brain tumour help and support across the UK.

Charity Christmas cards where 100% goes to charity
At a time when it is believed by retailers that 10% of the proceeds of Christmas card sales is an acceptable amount to pass on to charitable causes in order to label their cards as 'charity Christmas cards' (click here to read more on this), we are proud to be able to say that every penny you spend on your cards, we will spend on helping people battling a brain tumour.
See the brainstrust Christmas cards and buy online
So please, take a look at the cards here, and buy in the knowledge that you are getting a job done early and supporting a vital cause in an efficient way.