Our celebration of all things tea for brain tumour support begins today, and it's already shaping up to be our most creative TEAFEST yet.
Not only is there a number of tea parties and cake sales planned but people are throwing in some extra special elements, such as Terri Cooper from Clacton on Sea who's planning high tea with traditional bone china crockery, a clothing sale, tea leaf reading, entertainment for children and a raffle with various prizes. Terri is taking part in TEAFEST in memory of her son Gary, who she lost to a brain tumour in July 2014.
"Gary was originally misdiagnosed and by the time we had received his true diagnosis, we had very little knowledge or support and time was of the essence. That's when we found brainstrust. This wonderful, caring and small charity offered us so much advice and support. Sadly this was too late to help Gary, but we've continued fundraising in his memory ever since. It is our goal to not only raise valuable funds for this amazing charity but to raise awareness of what they do so that their support can help many other patients and families"
The party takes place at on the Sunday 28 February, from 1.30-5pm at Club House in Clacton on Sea. You can read more of Gary's story here.
Terri is not the only person who's taking part because of her experience with brain cancer.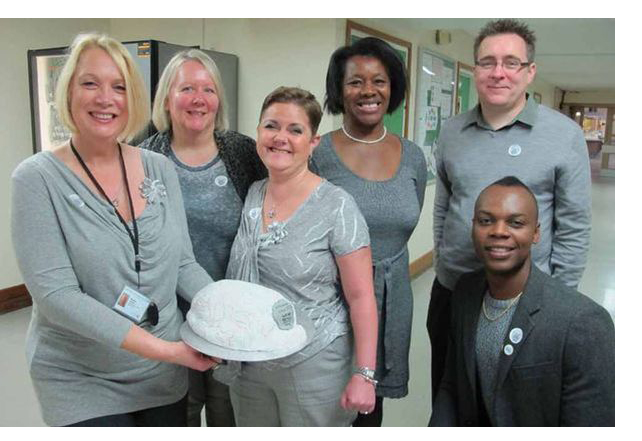 Leander Stones from Huddersfield is also putting on a TEAFEST party to help the charity who supported her after she had her benign brain tumour removed in 2011.
"brainstrust supported and helped me with my recovery from the tumour. They are a fantastic charity and the work they do is so important."
Leander, who's keen to use her experience to support others in the same situation, will be hosting an afternoon of tea and entertainment on Friday 26 February at Black Bull in Lindley, Huddersfield from midday to 4pm.
A special mention should also go to the amazing businesses that are supporting our campaign this year. Insurancewith and their team of 200 have a TEAFEST spectacular planned. They're hosting a biscuit dunking olympics, blindfolding tea tasting and games like guess how many teabags in the jar. Amazing.

And a massive thank you to Northern Tea Merchants, not only for connecting tea with people on a day to day basis, but also for recognising how important it is to the brain tumour community and agreeing to support TEAFEST for the whole week.
We told you, brain tumour support really is built on TEA not coffee, and this is only a small part of what's going on. Plus, you can still register.