We know how lonely it can be, living with a brain tumour. We also know how beneficial it can be to share your experiences.
We organise Meet Ups for the brain tumour community to get together, have some fun and eat some cake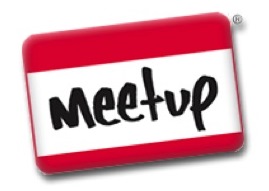 (on us!). No matter where you are on your journey or what role you have (such as carer, patient, health care professional) you can share your stories, and seek information from people who know what you're going through. But only if you want to.
Here are some Meet Ups we have coming up in the near future. Come along and say 'hello'. We always love to see you.
Tea and Cake in Kent- Tuesday 9 February, 2pm
Afternoon Tea in Manchester, Tuesday 9 February, 2.30pm
Afternoon Tea in Winchester, Wednesday 11 February, 3.30pm
Afternoon Tea in Portsmouth, Monday 16 February, 3pm

Some unique Meet Ups…

Big help from little brainstrust: Family-Focused Workshops, Central Sheffield, Saturday 14th March, 10.00am

Looking after a child (aged 7+) with a brain tumour? Feel more in control and communicate better with this workshop.
Click HERE for more information about this workshop.
Mindful Drawing Workshop with artist Michelle Charles, London, Monday 9 March, 11 am


Led by an experienced artist, this workshop is one of a kind and will allow you to relax through creativity.


Download this poster for more information about the Mindful Drawing workshop.
We'll have lots more Meet Ups coming up in the future. Keep checking the Meet Up website for details. We hope to see you soon.
"the perfect opportunity to meet likeminded people in an informal environment and everybody just knows how you feel…no need to explain….no stress and no worry." (Patient, 2014)