Mandy Smith has signed up for TEAFEST and plans on hosting a tea party from her home in Milton Keynes.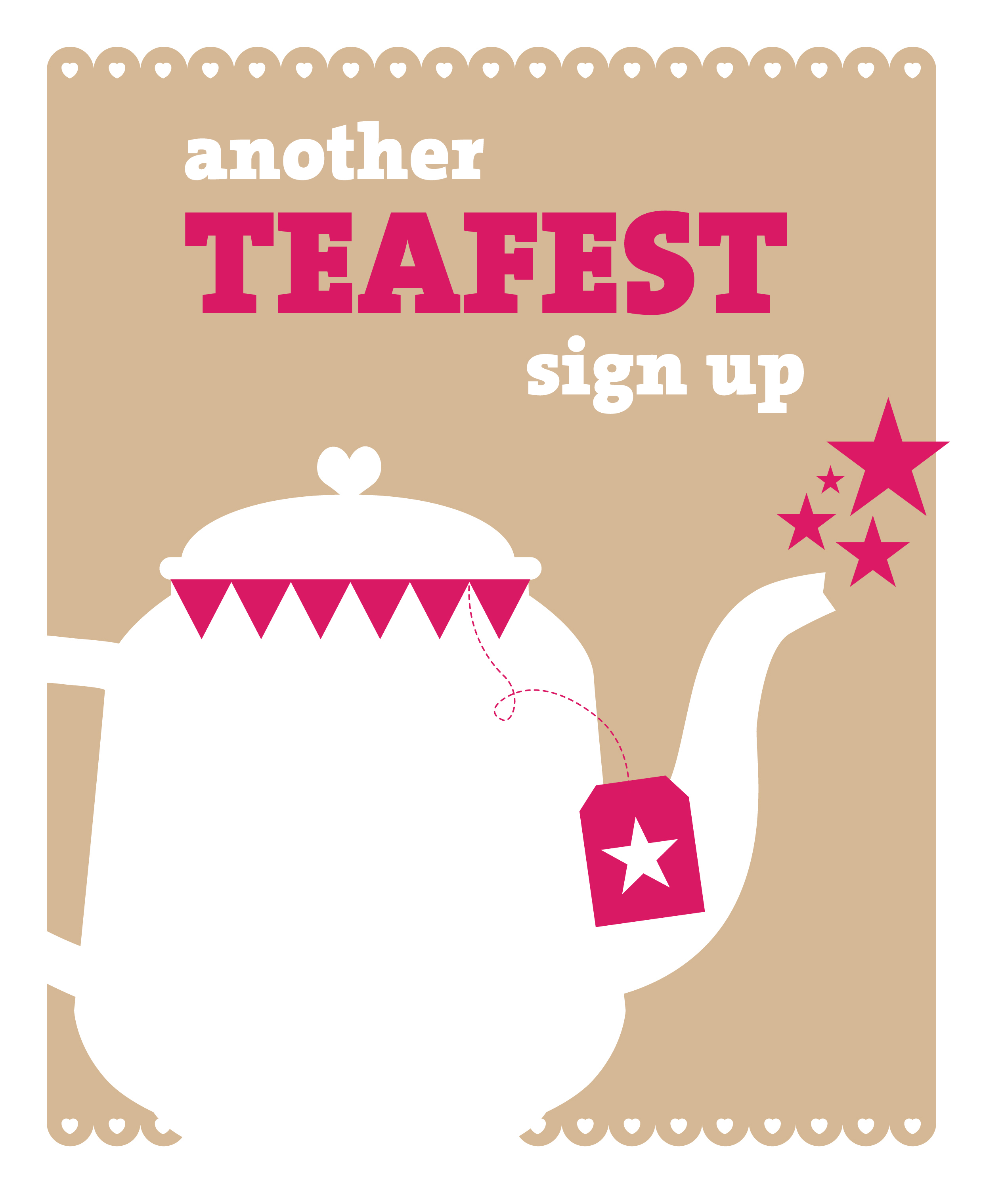 Mandy has got her friends excited about her TEAFEST event, and they're already planning on bringing cake to supplement the cuppas they're so keen to celebrate.
She will host the party a week before TEAFEST, during the school holidays, so that her teacher friends can attend. We reckon that teachers rely on their tea, and would relish the chance to celebrate it properly. And, what better way to do so than whilst raising money for brain tumour support?
Although it's only February, Mandy is going to be selling brainstrust Christmas Cards, alongside pin badges, to raise vital funds to support our work.
Thank you Mandy for being so keen on celebrating TEAFEST, and having as successful a party as possible, that you're doing it early. We know you'll have a smashing day.

If you too want to celebrate the good ol' British cuppa and raise vital funds for brain cancer support, then come up with a tea-themed fundraising idea and register below.