The research team at Plymouth University's Brain Tumour Research Centre of Excellence has developed a treatment for reducing brain tumour growth by repurposing HIV drugs. Identifying new uses for approved drugs outside of the intended use is commonplace in clinical research and has previously led to great advancements.
Who is the treatment for?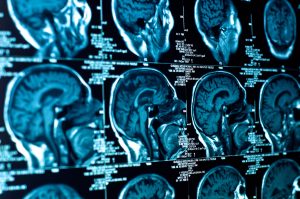 This treatment aims to help people with meningioma and acoustic neuroma. This subset of the community has few treatment options outside of the standard care and so are in urgent need of new potential developments – especially given that meningioma is the most common form of primary tumour.
What is the research?
Researchers working on this study were able to identify specific proteins that are linked to the growth of brain tumours, specifically those in tumours such as meningioma. From there, they identified drugs that could target these proteins and decrease the growth of the potentially cancerous cells.
These repurposed drugs therefore act as regulators to tumour growth and the team believes that these findings were accelerated as a result of the accessibility of the already approved HIV treatment.
As well as researchers at Plymouth, the study was co-funded by the charity Brain Tumour Research. The team continues to test this method of treating meningiomas and acoustic neuromas and hopes it can be a commonly accessible option if further results are positive. More scientific information on the study can be found here.
If you would like to use your experience and insight to support clinical research, consider signing up to be a PRIME advocate for brainstrust.
If you or someone you love is living with a brain tumour and have any questions around this latest news, or want to access support, give us a call on 01983 292 405 or email hello@brainstrust.org.uk. You can also visit our little brainstrust website which features support for children affected by brain tumour.