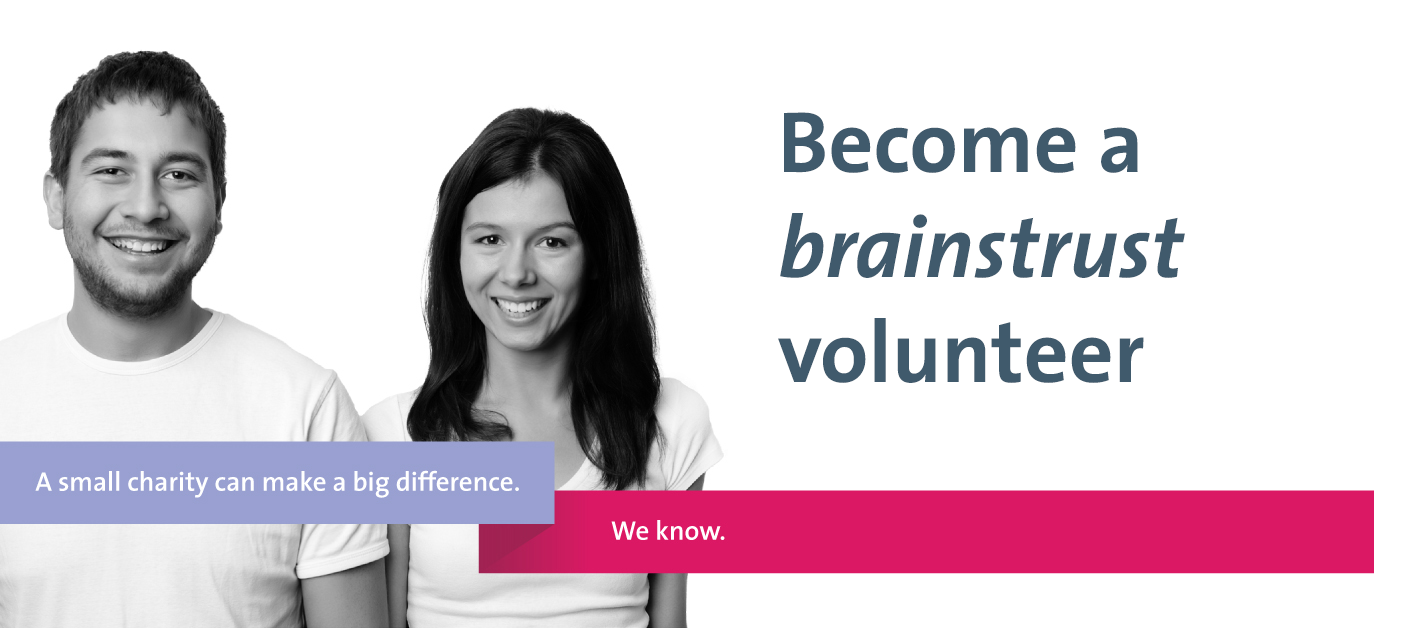 Our aim is to spread our support service as far and wide across the UK as possible. We want to be there for everyone who faces hearing the words 'you have a brain tumour', words that leave you in need of support from someone who not only understands that fear, but also knows how best to overcome it.


Help us be a shining light in more people's lives which have been devastated by a brain tumour diagnosis. Become a support volunteer.

Volunteering could include-

Being a brainstrust buddy- If you're a patient or carer, and have the experience of what it is like to live with a brain tumour, then this is a role where you could make a real difference. You'll use what you know to be an ongoing source of help and support for someone in need as they navigate their brain tumour journey. You might be helping someone to prepare for their appointments, pointing them in the direction of useful resources, helping them to weigh up different treatment options, or simply being there to listen over a cup of tea when it's most needed.
Helping to bring our community together– You could play a part in creating more opportunities for the brain tumour community to get together in your area. You might be researching and booking venues for a meet up, organising your own socials or activity, or maybe helping to arrange a day out for children and families affected. And with specific events for carers and our volunteers planned, there are plenty of opportunities for you to put your organisational skills to great use.
Helping spread our resources– Connecting our support service with the people who need it is a vital role. People rely on our resources:



Joining our production team- we're constantly creating new useful resources for our community, and keeping our existing ones up to date. We're on the lookout for people who've been on the brain tumour journey, who can help us make our publications as useful as they can possibly be.
These are just a few of the different areas a brainstrust volunteer can make a difference in. There'll be other opportunities too, such as research, helping deliver our fundraising campaigns or being a brainstrust representative.

Although we're always on the lookout for volunteers, we currently need a few extra people to help deliver our support service in the North West of England.
If you're in this region and want to play a part in helping people who are living with and beyond a terrifying brain tumour diagnosis, then simply email pete@brainstrust.org.uk or call 01983 213577