Novel treatments and trials for Glioblastoma (GBM)
Here is a list of alternative and novel glioblastoma treatments including immunotherapies, repurposed drugs, checkpoint inhibitors and more. Each treatment has a description of what it does, what research has been done to legitimise it, if it is currently available and general costings.
We can't ensure that any of these treatments will be of benefit, but we can save you time searching by sharing this list. We want you to spend your time doing what's important to you and your loved ones.
If you have any treatments that to suggest for this list, please email adam@brainstrust.org.uk
Current novel treatments and trials for glioblastoma (GBM)
Updated 20th July 2021
Immunotherapy
ADCV (DCVax®)
Produced by a small biotech (NorthWest Bio), ADCV is an immune therapy made from each patient's dendritic cells and the specific signature of their glioblastoma (GBM). Dendritic cells are immune cells that recognise and attack foreign invaders, or antigens. When an antigen enters the body, the immune system produces antibodies against it. This prompts the body's own immune system to attack the GBM tumour. When reintroduced into the body, the dendritic cell vaccine educates the immune system about which antigens to attack.
Waiting on results from a phase 3 trial which, if successful, means that NWB can seek regulatory approval. As with all immunotherapy treatments this will only be suitable for a very small cohort of people. More scientific information can be found here.
It generally costs £250,000 and can be privately offered by Dr Paul Mulholland at UCL. More information can be found here.
CeGat diagnostics: peptide vaccine
CeGat is essentially a diagnostic service, offering a comprehensive laboratory expertise. From this analysis it can elicit tumour antigen-specific immune responses.
There have been multiple accounts of people under treatment using the CeGat data where the cancer is not regrowing.
It generally costs £9000 for diagnostics. The peptide vaccine is extra. This is offered at CeGat of Tubingen, Germany.
Dendritic Cell Therapy
Dendritic cells can trigger specific immune responses against cancer cells in the patient's body. This mechanism of action has been shown in numerous studies and case reports with many different cancers.
Potential evidence of this treatments success include results from non-personalised therapy based on 6 generic peptides (CeGat does 10). More scientific information here.
This generally costs €5,000 per vaccine, taken every 4 to 6 weeks. More information here.
Ipilimumab
Ipilimumab works by stimulating certain immune cells called T-cells to find and attack the cancer.
The initial results presented last year by Dr Mulholland on a trial of ipilimumab in a small number of patients showed some promise. More scientific information here.
This particular trial of IPI-GLIO trial completed recruitment on 12th May 2021.
Pembrolizumab
Pembrolizumab helps the immune system attack the cancer and stop it from growing.
It is already a possible treatment for people with certain types of solid tumours in different cancers. Here is a Research article on the topic.
It generally costs £100,000 per year and the treatment can be offered privately by Professor Angus Dalgleish, at St George's Hospital.
IOZK Vaccine
The IOZK-Immunotherapy mobilizes the body's own immune response, thus enabling it to take up the fight against the tumor growth itself.
The IOZK vaccine is based on cells loaded with tumour antigens. Here is a research article about the treatment.
Laboratory tests generally cost between €4,100 and € 6,000.
IO-VAC® vaccination cycle can be between €23,000 and €28,000
A five-day treatment session can be between €6,000 and €11,000.
In total, an 8 day programme is around €55,000.
This is available at the IOZKm a treatment centre with it's own laboratory in the city center of Cologne, Germany. Here is the Contact info.
Here is another link to the clinic.
Repurposed Drugs
Repurposed drugs have shown in laboratory experiments maybe to have an effect but to date no trials have shown a survival benefit for people with a GBM.
Metformin
Metformin hydrochloride may stop the growth of cancer cells by blocking some of the enzymes needed for cell growth.
Metformin has been linked to improve survival of patients with various cancers. There is little information on survival of glioblastoma patients after use of metformin and the research linked to here suggests that metformin is NOT associated with better survival. In this research, metformin did not prolong survival of patients with newly diagnosed glioblastoma. Additional studies may identify patients with specific tumour characteristics that are associated with potential benefit from treatment with metformin, possibly due to metabolic vulnerabilities.. Here is more scientific information.
Prices vary according to medication but largely not expensive.
Professor Angus Dalgleish of St George's Hospital can prescribe a number of repurposed drugs that he believes are effective for treating glioblastoma.
METRICS
These medications (metformin, atorvastatin, mebendazole, and doxycycline) modulate pathways involved in cancer cell growth.
The combination medicines used in METRICS was chosen following an analysis of existing mechanistic and clinical data. Here is more scientific information.
Here is a link to the consultation costs.
The COC clinic in London prescribes METRICS. Here is a link to the COC protocol.
Low Dose Naltrexone (LDN)
Works as an anti-inflammatory, modifies certain genes and promotes cancer cell death and enhances the immune response greatly.
It stimulates the immune response.  This allows LDN to be used along-side conventional cancer-cell killing agents. Here is more scientific information.
The initial consultation costs £165 with a monthly membership fee of £62.50 thereafter and is available at the Harpal Clinic, London.
For prescribers see The LDN Trust.
Sertraline
Sertraline helps to inhibit the growth of cancer cells. Its potential lies in the fact that it passes the blood brain barrier.
The safety of using sertraline in humans has already been well described, which is a great advantage. Here is more scientific information.
Studies performed at American Association for Cancer Research.
Cannabinoids
Cancer cells have signal pathways which control growth. CBD alters the signal pathways to affect cancer growth.
Both THC and CBD have been proved in the laboratory to alter these signal pathways. Here is more scientific information. Here is a link to the CRUK Blog on the topic.
Cost varies depending on pharmacy but about £400 per pack of 270 doses. To receive this treatment, try to discuss with a consultant neurologist.
Here is Cannabinoids – information for patients and carers.
More information at GW Pharma Ltd.
Checkpoint Inhibitors
Paxalisib
This treatment slows the processes needed for cancer cells to grow. The FDA has granted a fast track designation to paxalisib for the treatment of patients with glioblastoma. Interim data from the ongoing open label Phase II GBM study appear to show improvement in survival (median 17.7 months) compared to historical controls (13–15 months). Here is more scientific information.
This treatment is offered by Kazia Therapeutics Limited, Australia. Trials have ended and further data expects to be collected on Paxalisib in 2021.
Lisavanbulin
Data from GBM mouse models and recent phase 1 clinical data (Lopez et al. ESMO 2020) suggest that EB1 is a response-predictive marker for lisavanbulin in GBM.
A phase 2 study is ongoing at The Royal Marsden to confirm this hypothesis. So far two patients have shown a positive response.
The Royal Marsden in London and The Beatson in Glasgow are currently recruiting to be followed by University College London, and the Sir Bobby Robson Cancer Trials Research Centre; Northern Centre for Cancer Care in Newcastle.
More information here. Also, a link to follow updates  here, Basilea Pharma.
Other
Pelareorep (Oncolytic Virus)
Pelareorep can kill cancer cells and there have been positive results from this trial. It was concluded that pelareorep might be a useful treatment for GBM, for some. The trial wascompleted in 2019. Results reported in 2020. It was carried out at the University of Leeds.
Various Supplements
Addresses symptoms from medical treatments with nutrition and implements strategies to deter unwanted side effects.
For a consultation: The first appointment costs $250 (90 minutes), with follow up appointments being $125 per hour.
The treatment is prescribed by Patrice Surley, Texas USA.
Here is the link to get a consultation.
Novocure Tumour Treating Fields (Optune, technology)
This is a skullcap like device with stimulating patches within. It uses alternating electrical fields to disrupt tumour cell division, or cause cell death, thereby preventing the tumour from growing or spreading so quickly.
The average (median) overall survival, from the start of treatment in a clinical trial, was 20.9 months in patients treated with Optune plus TMZ, compared to 16 months in patients treated with TMZ only.
Optune can cost in the region of £25,000 per month.
This can be offered by Professor Lindquist. More info here.
Here is a link to Novocure.
Sugar Bomb (Preclinical)
Scientists found that combining the tiny bacteria-killing molecule with a chemical food compound can trick bacteria into ingesting the drug, avoiding the chances of attacking healthy tissue and preventing the kind of side effects caused by other drugs.
Researchers say further tests are needed to show if the drug is a safe and quick method of treating early-stage cancers and drug-resistant bacteria.
Studies are being carried out at the University of Edinburgh. This is not currently available to the public.
Sonalasense (Drugs and Ultrasound)
Aminolevulinic acid (ALA) sonodynamic therapy (SDT) is created through the union of two FDA-approved technologies: ALA tumor targeting and focused ultrasound (FUS). This is FDA-approved for the noninvasive treatment of essential tremors as well as those arising from Parkinson's disease.
Their first trials are taking place at the Ivy Brain Tumor Center at the Barrow Neurological Institute in Phoenix, Arizona. Check eligibility here.
Find out more about Sonalasense here.
More resources to help you take control following a Glioblastoma diagnosis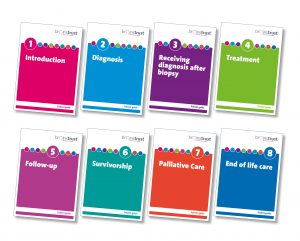 Brain tumour patient guides to let you know what care to expect as a brain tumour patient.
Information about common treatments (surgeries and therapies).
Support to live well with a brain tumour.
Practical help for living with a brain tumour.
For help with taking control.
Support for those caring for someone who has a GBM?
Feel less alone and more informed with webinars and meetups
Our online events include the GBM group, calmness and connectivity webinar, educational talks from professionals, information on treatments such as cannabinoids and guide you to managing new behavioural changes.
Click here to look at all of our upcoming events.
More support, and getting involved in research
Do you want to help support research? Take a look at our PRIME page.
If you have been affected by a brain tumour diagnosis, please reach out to us by calling 01983 292 405, visit our support page or  email hello@brainstrust.org.uk
brainstrust relies on donations in order to provide vital support for people with brain tumour. Fundraise to support this work.
Coaching with brainstrust
When you're making treatment decisions it's important that you know your values and priorities. As coaches we can help you understand what's important to you, and use this to help you create a plan to reach specific goals.