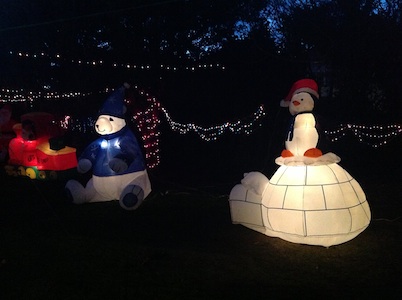 We've been particularly lucky this Christmas, with two families choosing to decorate their homes for Christmas to support our work with brain tumour patients and carers. Take a look at the videos – words simply can't do the displays justice!
So far, fundraising has exceded £2000, which will help us produce and distribute our next run of brain boxes, and also get our new counselling support up and running – more on this soon!
Of their display on Hill Farm Road, Marlow Bottom, Jancis Shepherd said, "Tony as been very busy programming the lights so that they dance in time to the music. The lights display and choreography is set to show one song every 15 minutes from 17-21.00hrs every evening". Want to see the lights in action? Click here to check out the video on Youtube.
Do you have any Christmas fundraising planned? Why not share your ideas over on www.facebook.com/brainstrust