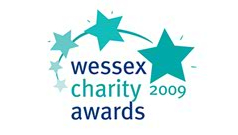 brainstrust's Board of Trustees has been selected as one of three finalists in the Wessex Charity Awards Trustee Board of the Year category! This is a real recognition of the hard work and support that they have provided and strong testimony to all of brainstrust's many achievements.
We are extremely proud of everyone who has volunteered their time and effort to support brainstrust. Without their amazing dedication and generosity of spirit we could never have become the proactive young charity we are today. It is so wonderful to see everyone's hard work recognised and a pleasure to know there's even more success still to come. Thank you!

Josh Hill, Trustee
There will be a Gala Awards dinner at The Rose Bowl on 26th February at which the winning board will be announced – a bit like the Oscars for charity! Fingers crossed.