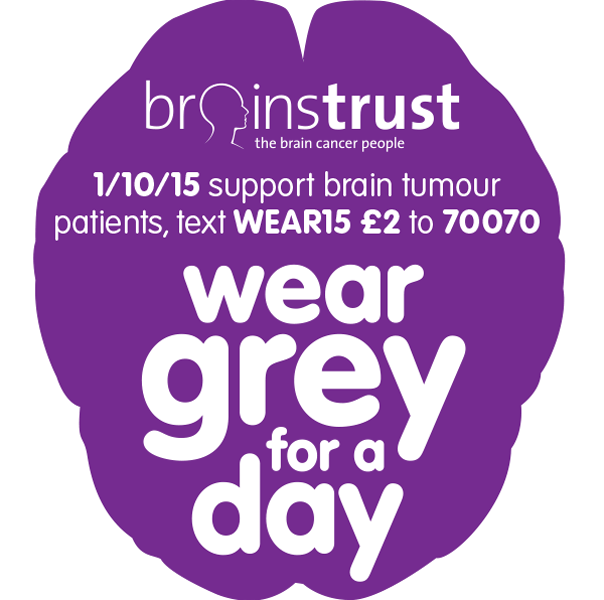 We're very excited to announce the coming together of two brain cancer charities –  brainstrust and Brain Tumour Research- in support of Wear Grey for a Day on October 1st.
Due to the success of the campaign over the last four years, Brain Tumour Research is keen to come on board and show its support by helping us promote and grow the event this year and in the future.  We are delighted that its presence will enable us to widen our reach and highlight the real issues that brain tumour patients face every day.
Dr Helen Bulbeck, Director of Services and Policy at brainstrust says:
"This is great news!  None of us is as smart as all of us. Setting our collaborative sights on raising awareness about the challenges that living with a brain tumour bring means we can do so much more for our community"

You too can help us turn the world grey for brain tumour awareness and support. 
Visit the Wear Grey for a Day page to see how you can get involved.