We've taken all of our Meetups online so you can keep up with the brain tumour community wherever you are. Living with a brain tumour makes you feel isolated, and that's before the whole country was told to stay at home.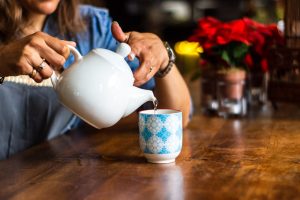 So join us to connect during this time of disconnect. We'd love to hear how you are getting on, how you're coping with our smaller worlds, what you're struggling with. Conversation is one of life's sweetest joys. During periods of isolation, when we may be separated from friends and loved ones, we're reminded that good conversation is not just a fringe benefit – it's the means by which we stay sane, contented and connected in the midst of a storm.
So come and chat – no agendas. Just pop in to say hello! Fridays from 2-3pm.
These webinars are a little different to those you may have attended previously! They are deliberately kept to small numbers, so that everybody can make the most of the experience by interacting with each other and asking questions (although there is no pressure to share, and if you would like to keep your camera or microphone turned off that is fine). If you sign up but can't attend, please do let us know so that we can offer the place to someone else.
To get a link for the Zoom call, please sign up on Eventbrite.
Not sure how to sign up for a webinar? We've got a Know How to walk you through it.