With just a week to go until our celebration of the good ol' British cuppa for brain tumour support begins, we thought we'd share some original recipes each day to spice up your TEAFEST parties. Perhaps you could even bake a couple of batches to sell and get a few quid in brainstrust's pot.
TEAFEST is fundraising that is easy peasy teabag-squeezy and fun. And, most importantly, it will help us build a support service for the 60,000 people in the UK living with a terrifying brain tumour diagnosis. So, sign up and get baking today.
Lager and Lime Cake
As fresh as the drink, this is a new take on a traditional lemon cake, with a booze-inspired edge. Indeed, the soft light sponge brings together the classic combination of lager and lime. But, it's the slightly bitter lager butter cream which is the revelation here, especially when it meets the super fresh lime icing. The tea at your parties will relax you, this cake might liven things up.
For the Sponge For the Lager Butter Cream For the Lime Icing
100 butter 50g butter 150g icing sugar
200g sugar 100g icing sugar 4tbsp lime juice
2 eggs 4 tsp lager
225g self raising flour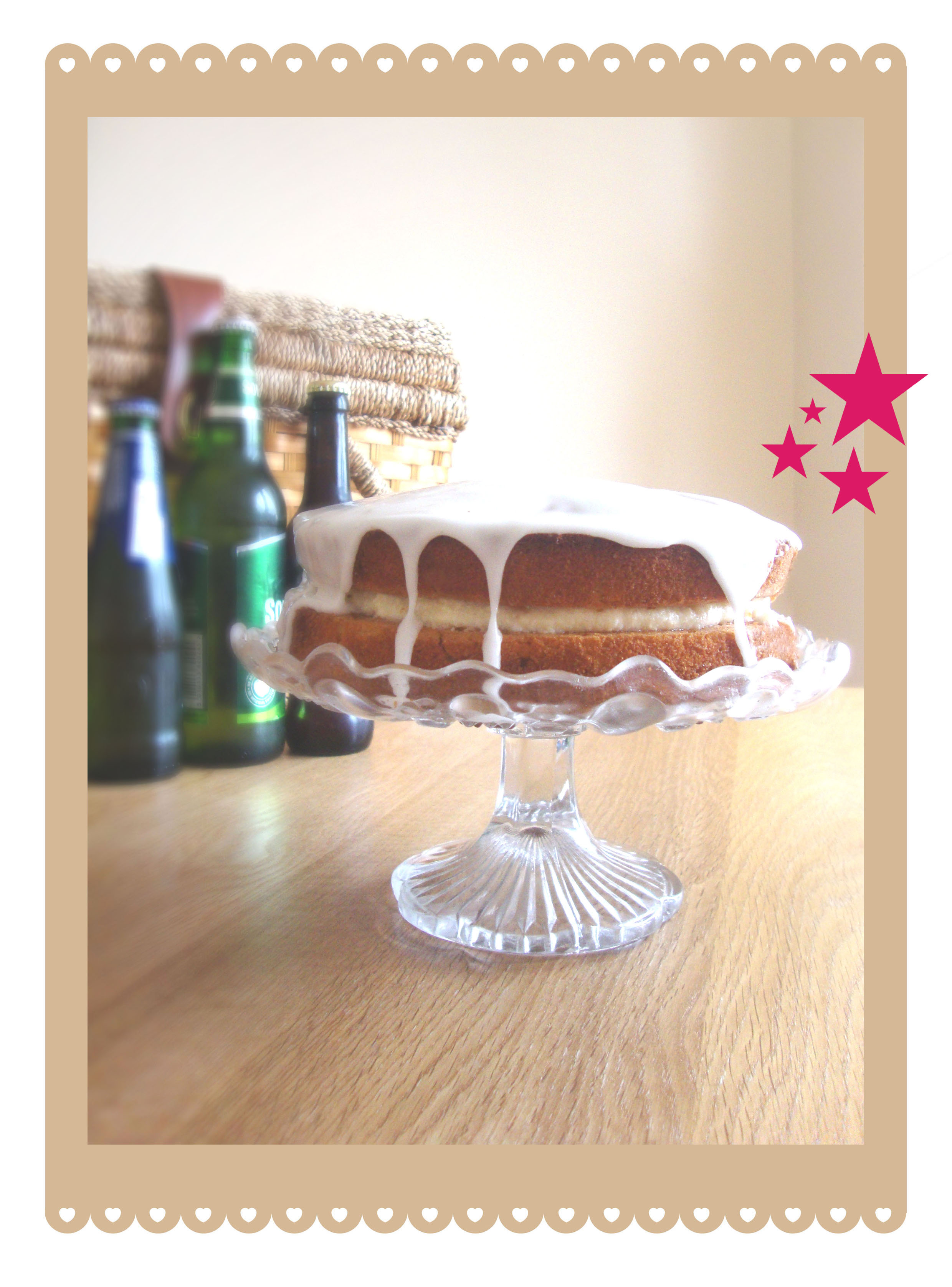 200ml lager of choice
1 lime
Heat oven to 180c/160fan/gas 4.
Grease the base and sides of 2 20cm shallow cake tins and line with baking parchment. Cream the butter and sugar in a large bowl then beat in the eggs. Alternate mixing in the flour and lager until a cake batter forms. Add the zest of the whole lime, but the juice of half.
Pour the mixture equally into the tins and bake for 30 minutes until golden brown and a skewer inserted comes out clean. Allow each to cool for 5 minutes in the tin before turning both out onto a wire rack, peeling of the lining paper and leaving to cool completely.
For the butter cream beat the butter until pale and soft then gradually beat in the icing sugar followed by the lager. Spread the butter cream over one of the cakes then top with the other. Mix the icing sugar and lime juice to make the icing, using the remaining half of lime if you can, and spread over the cake, allowing a little to run over the side.
If cake and tea is your thing, and you want to make a real difference to the lives of those living with a brain tumour in the UK, then you can still register for TEAFEST.
Simply fill out the form below and us know what your doing by sending an email to lula@brainstrust.org.uk