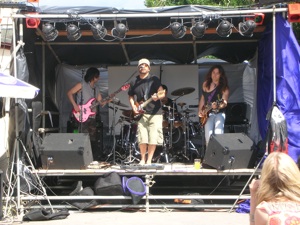 The sun sort of shone – spasmodically. But this didn't dampen the spirits of the Joint family, which raised a magnificent £2069 for brainstrust, in memory of Pamela.
Pamela's sister, Sue, landlady of The Stag Inn, put on a wonderful day, which began with a car boot sale and was followed by a whole variety of activities, including a hog roast, a string quartet, a bucking sheep and face painting.
Thank you to everyone who came along and enjoyed this special day at The Stag Inn, and a big thank you to everyone who helped organise all the fun.