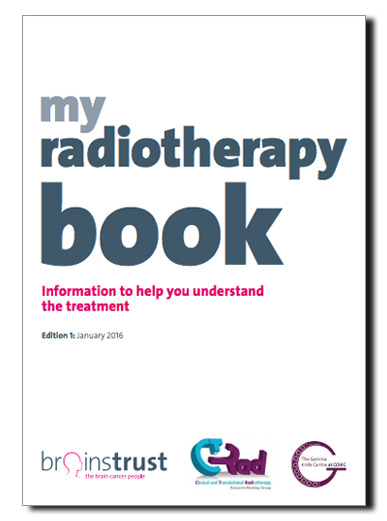 We know how confusing a brain tumour diagnosis is. That's why we've recently added a new directory to our resources that helps you understand treatments options.
My radiotherapy book outlines and explains the range of radiotherapy treatments that are currently available, so that you know what would be the best treatment for the type of brain tumour you are living with, whether you are a carer or a patient.
Featuring explanations of different forms of radiotherapy, such as stereotactic radiosurgery and proton beam therapy, as well as the potential side effects and a glossary of terms you may encounter during treatment, this little bit booklet will help put you back in control.
More control can mean a better outcome. We know.
Click here to download the resource.

If you want to talk it through: 01983 292 405 or drop us an email at hello@brainstrust.org.uk