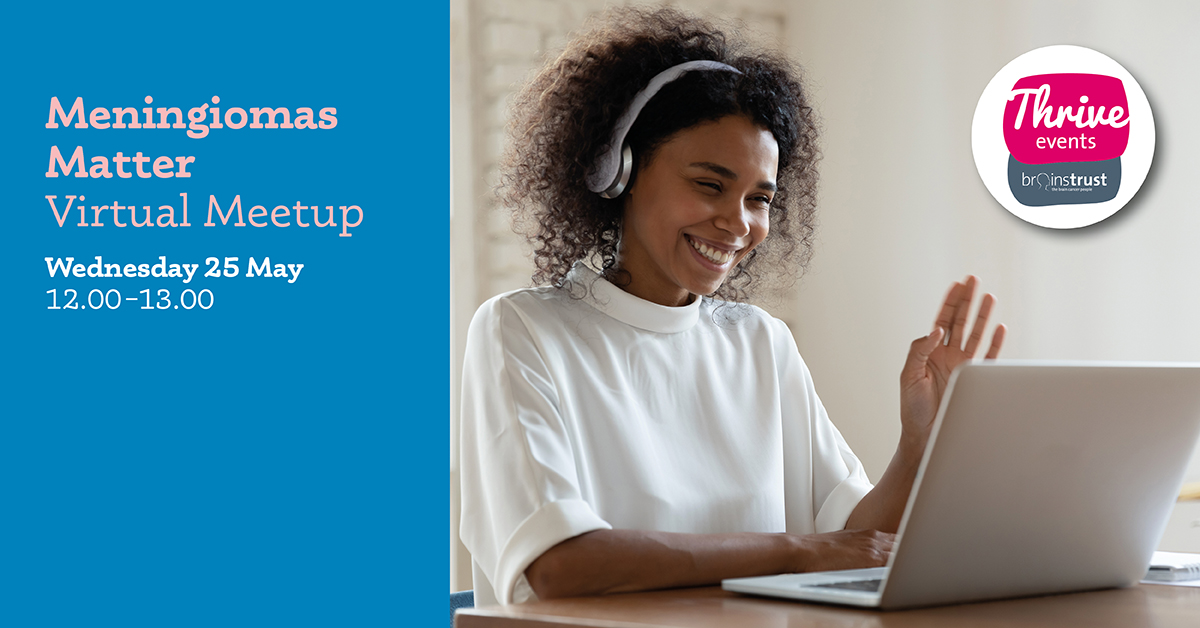 Meningiomas Matter May 2022
Come along and have a virtual cuppa and a chat with others living with a meningioma diagnosis, just like you.
Wednesday 25th May 12.00 – 13.30
We know how hard it is living with a meningioma. Even more so when we've been in the shadow of COVID. So come along to connect during times of disconnect. We'd love to hear how you are getting on, how you're coping with our smaller worlds, what you're struggling with. Conversation is one of life's sweetest joys. Good conversation is not just a fringe benefit – it's the means by which we stay sane, contented and connected in the midst of a storm. Join us this month for the Meningiomas Matter May 2022 virtual meet up.
So come and chat – no agendas. Just pop in to say hello.
Click here to find out more about the support we offer for people with a meningioma.