brainstrust

gets the ball rolling!
The weather was warm, the champagne chilled and the company delightful. Everything was just perfect for the inaugural brainstrust May Ball and Dinner at the beautiful and historic setting of Highclere Castle.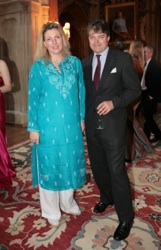 Lord and Lady Carnarvon were the perfect hosts, while George the Magician entertained us all, to the accompaniment of live jazz from Michael Cryne. The fine art auction of Chagall, Picasso, Matisse and Renoir by The Broad Gallery had everyone enthralled. It was hard to believe that we had the opportunity to purchase these original pieces of art.
We would also like to thank our sponsors, Sandie from Reminisce and Geoff from Stairway Communications who so generously supported our inaugural May Ball. A special thanks also to Eric Knowles from Bonhams who led us through the maze of fantastic auction prizes with great humour and panache.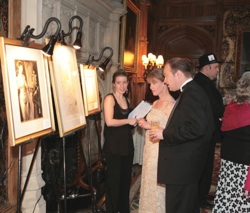 There were many highlights to the evening including the fine dining by Highclere's excellent chef, and the unbelievable fireworks sponsored by Pains Fireworks that were simply superb – a theatrical spectacle made for the setting on the lawns of Highclere. The total raised was £8,000!
Join us next year
Thank you to everyone who made the evening so special. If you missed it then all the more reason to come next year. We have already set the date: 16 May 2009. Same place, same time. See you there!