Despite suffering from motion sickness, Lynn Crichton was determined to skydive 10,000 feet out of a plane in memory of her fiancé, Garreth, who sadly died of a brain tumour in 2012.
Garreth was a very outgoing and adventure-loving person, so a skydive is exactly the sort of challenge that would have got his stamp of approval.
"Garreth had lots of friends and was loved by everyone who knew him," says Lynn. "He was a very positive person and always gave lots of good advice and encouragement. He had done lots of travelling, and he'd done a bungee jump, so he would have been thrilled at me doing a skydive!"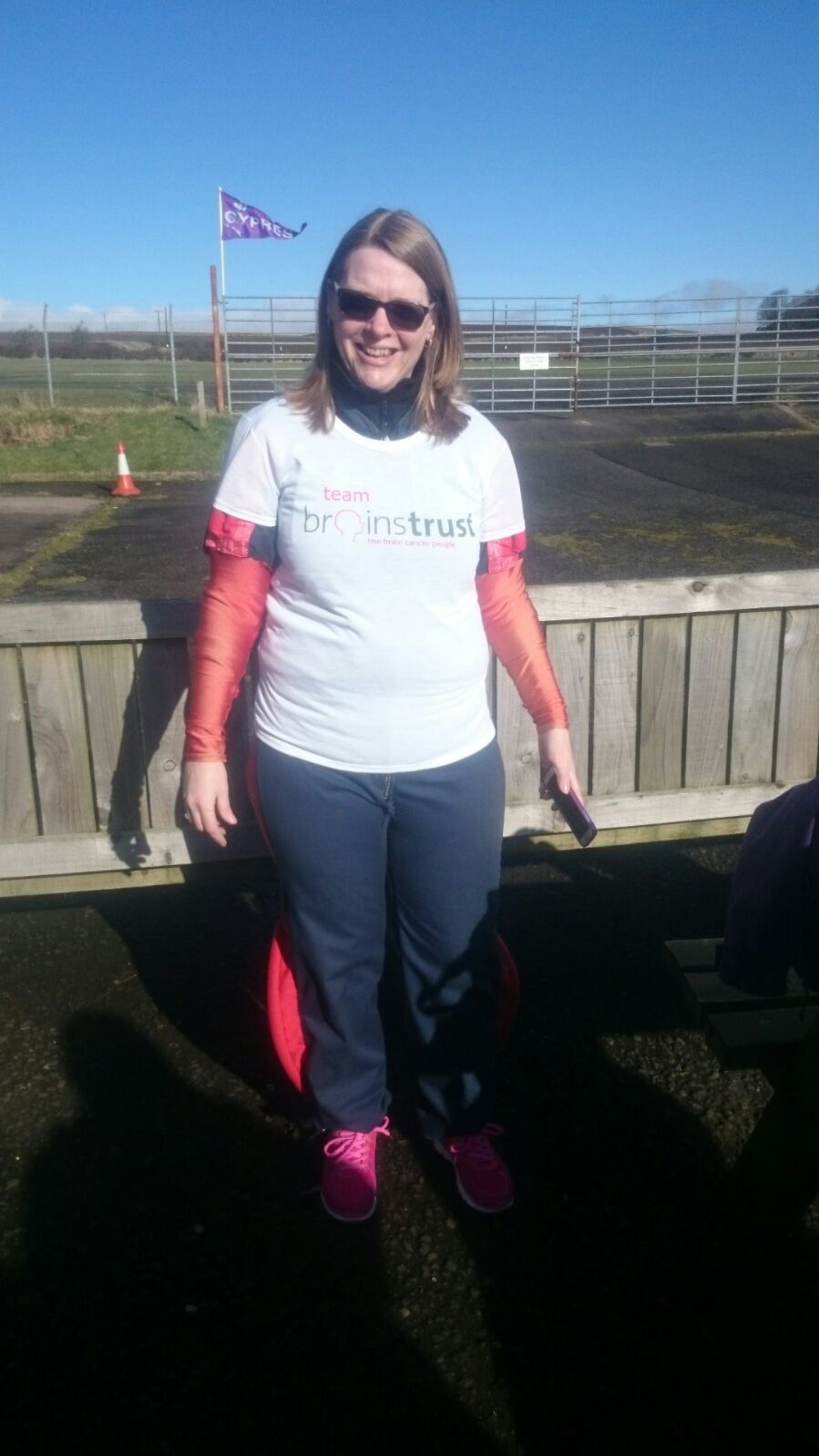 Lynn wanted to raise funds in Garreth's memory, so contacted brainstrust for more information. "I was impressed by the personal service I received,' says Lynn. So much so, that she decided to start fundraising to help the thousands of people in the UK with a brain tumour.
She got involved in Teafest, followed shortly after by a 12-mile cycle ride. For her next challenge, she was persuaded by her friend Carol Cochrane, who is also brainstrust's community fundraiser and support specialist in Scotland, to do something that was a little bit different.
A 10,000 feet skydive.
"My lovely friend Carol sent me a text last October saying 'I may have a slightly mad fundraiser for us. I'm fairly game. I just need a partner in crime!'"
After receiving the text, Lynn didn't commit to anything, but then she decided to go for it. "It was something really out of my comfort zone," says Lynn. I had done an abseil a few years ago, and had always fancied doing another one, but this was even more of a challenge."
Together Lynn and Carol, who was jumping in memory of her dad, prepared for a skydive at St Andrews in Fife on Mother's Day last year. "It was really nerve-racking but exciting at the same time. It was a bit cloudy at first, but then the blue skies appeared. It was as if Garreth and Carol's dad were looking down on us."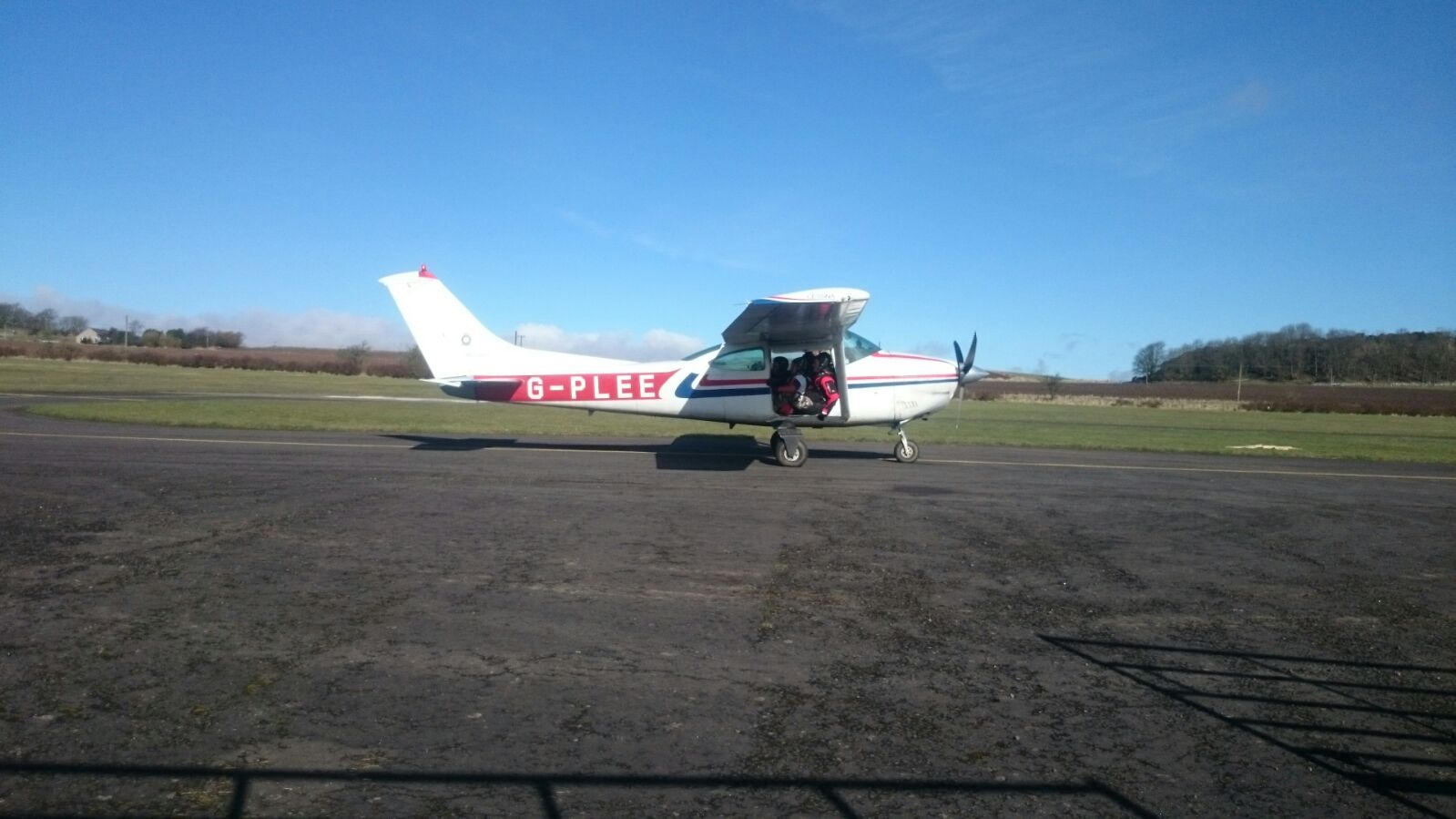 A plane took the group 10,000 feet up, and then it was time. "I'm not going to lie. It was quite scary, especially not knowing what to expect. I suffer from travel sickness so I was thinking about that too. On the flight, the instructors were great at letting you know what was happening. I felt really calm in the plane. I just thought about why I was doing this crazy challenge. The fall out of the plane was the thing I was most worried about, but it was amazing, very peaceful. I took in all the views, and apart from feeling a little sick due to my motion sickness, it was a brilliant experience."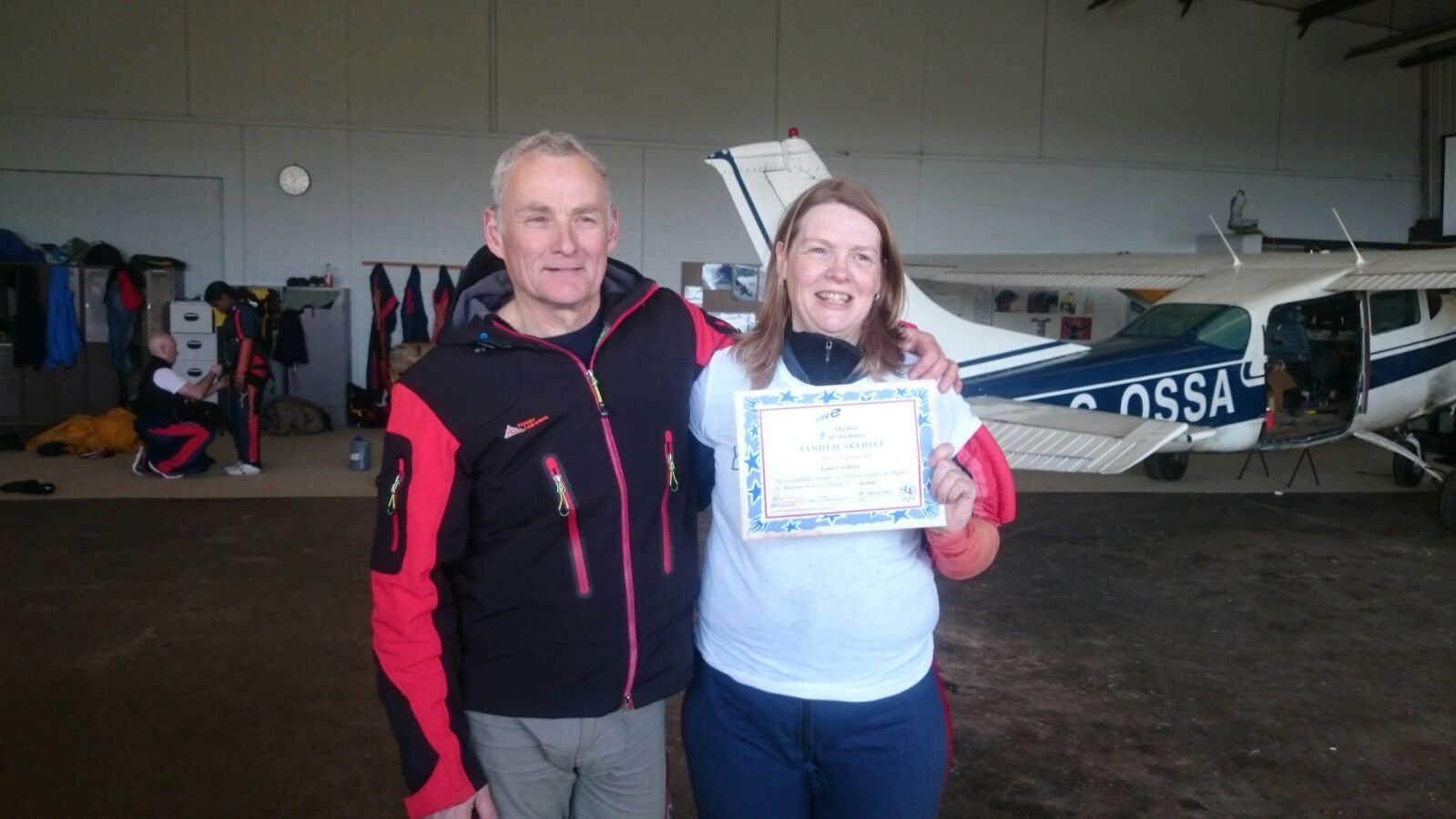 As well as conquering her motion sickness, Lynn was delighted to raise more than £1,000 to help people with brain cancer, which was well over her £500 target.
A fantastic achievement. Well done, Lynn!
If you'd like to sign up to a skydive we have places available. Email carol@brainstrust.org.uk or call 01983 217154. Sign up today and help thousands of people living with a brain tumour diagnosis.