The Lark Rise Bike Ride is an off road ride through lovely countryside that forms the backdrop to Flora Thompson's classic 'Lark Rise to Candleford'.
This year we return to Flora's Candleford (Fringford) on May 19th for the start and finish, along with some great food donated by our famous 'The Muddy Duck'.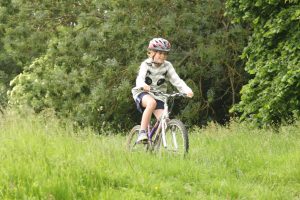 See for yourself where Flora lived and worked as postmistress, all whilst raising vital funds to support people living with a brain tumour in the area.
Riding through Oxfordshire, Northamptonshire and Buckinghamshire, the circular routes will test cyclists of all abilities, with a choice of 40, 25 and 12.5 mile routes.
"Thanks to everyone involved. The route was well marked and with map/GPX it was easy to follow….my first Lark Rise and I hope it will continue, and I thought the entry price was great value!" – Andrew
You will follow undulating country lanes, ancient tracks and bridleways, through beautiful parkland and rolling fields and woods. The 12.5 and 25 mile circuits will suit families, while the 40 mile ride will challenge even experienced "off-roaders" as it passes through the edge of the Silverstone race track and back through the dramatic landscape of the Stowe Estate.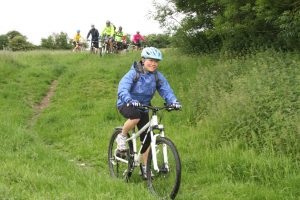 'It was epic! .. I loved riding 12 and a half miles, and the biscuits in the ladies garden were the best!' – Rudy (6) 
To sign up, simply head to the eventbrite and select the route that you would like to participate in.
ON THE DAY ENTRY: You can turn up on the day, all we ask is for an additional donation of £5 for adults and £4 for children on top of the entry fee (£15.00 adults, £6.00 children under 14). Come along and sign up between 8.30am and 10.00am at Fringford Village Hall, The Green, Fringford, OX27 8DY.
Please note that all those aged 14 and under must be accompanied by a responsible adult.
If you have any queries about registration or fundraising, please contact Anna Wilson at anna@brainstrust.org.uk or call 01983 217 154.
If you have any questions about the ride itself please address directly to the organiser Chris Swallow chris@swallowsnursery.co.uk or telephone 01280 848 611, evenings best.