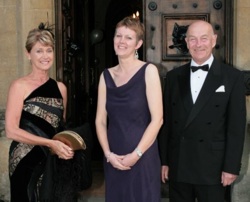 brainstrust is delighted to announce that it has a new Patron. Jan Leeming has agreed to support us, but only if she can 'play an active role in supporting the charity'. She is certainly starting as she means to go on. Jan will be flying a Spitfire to raise funds in the early Autumn.
Jan is already supporting several charities so we have been lucky to secure her attention. For more information about Jan and her work have a look at her website: www.jan-leeming.com »
And if you follow the link to her blog you can read about her evening with brainstrust at the May Ball!