The Balaka Curry Night raises over £400 for brainstrust!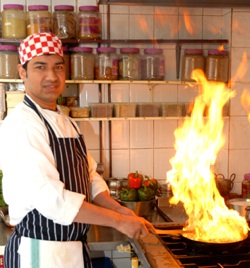 Well, we did spice up our September and an Indian Summer has followed! Our first curry night at The Balaka in Winchester was a huge success, raising over £400 for brainstrust. Good company, excellent food (more than we could eat) and the brainstrust ambience means that this will be the first of many. So don't worry if you missed this event – our next is planned for January, when I reckon we will be in need of some serious heat!
Thank you, all at the Balaka. And a special thank you to Catherine for the loan of the coffee mugs (without saucers)!
Come along and join the fun. Spicy will it be!