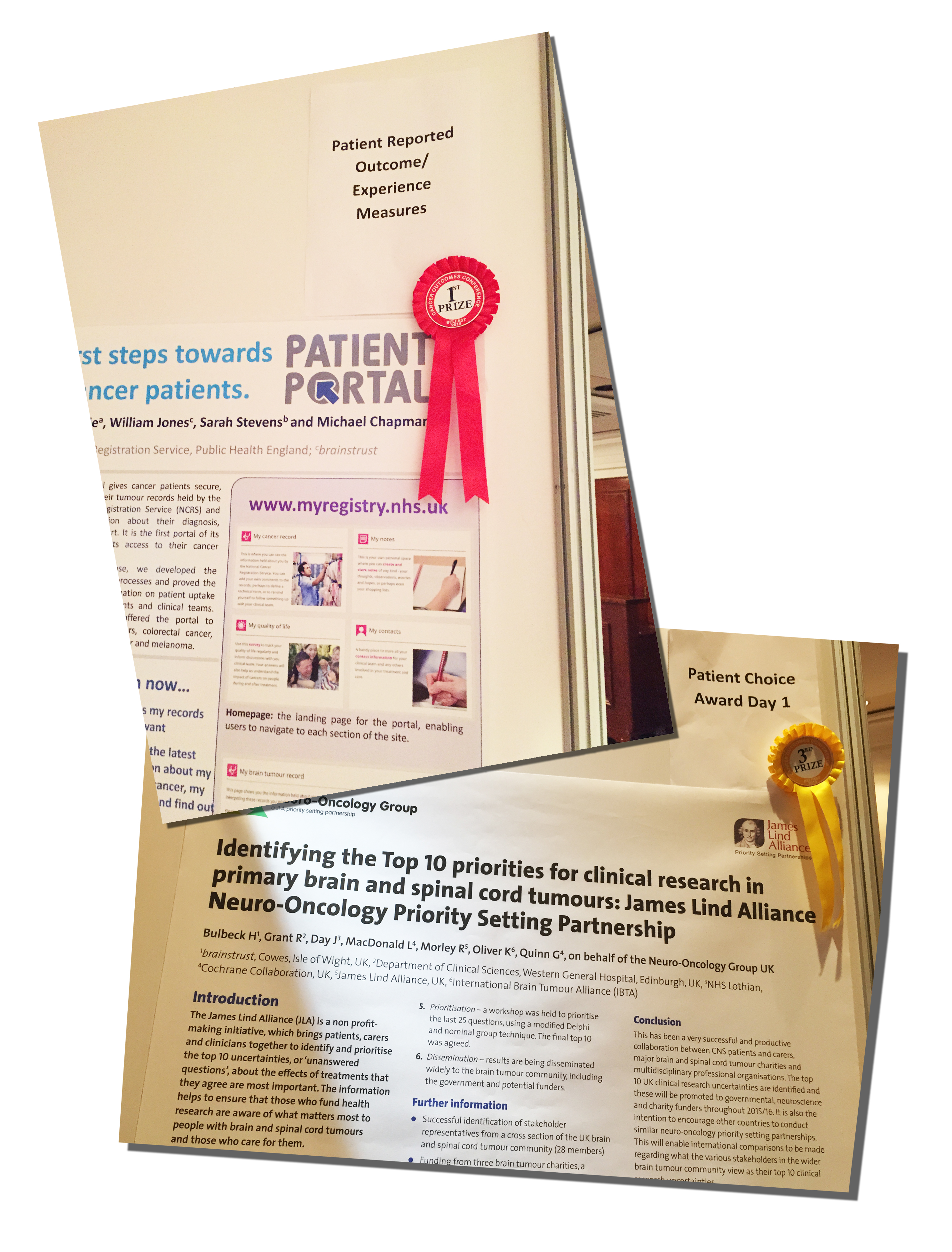 Two research posters, that we had significant involvement in at all stages, won awards at last week's National Cancer Information Network conference.
Firstly, our 'Patient Information Portal' poster, in collaboration with Cancer Research UK and Public Health England, won first place in the 'Patient Choice Award' category. You can read more about the 'Patient Portal' here.
Our poster in collaboration with the James Lind Alliance to identify the top ten priorities for research in brain cancer also placed within this category, receiving third prize.
What does this mean for brainstrust and our community?
Not only is this a great achievement for brainstrust, as we continue to engage with and campaign for better research, but it's also significant for the brain tumour community.
It means that our research, which always puts your needs first, is getting recognised and your voice is being heard in the areas that it can and will make a difference.