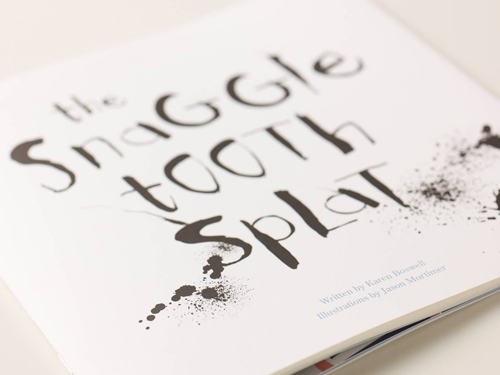 At brainstrust we keep hearing the same scary statements about childhood brain cancer:
– brain cancer kills more children than any other illness
– brain tumours account for one quarter of childhood cancer
– brain tumours have overtaken leukaemia as the leading cause of cancer death in children.
Whilst finding a cure to brain tumours and brain cancer may yet be a little way off, we've decided to do a little something about helping with this problem NOW.
And that's why we've published The Snaqgle Tooth Splat, an illustrated children's story book, designed to explain to children who have just been diagnosed with brain cancer what a brain tumour is and how the doctors and their carers will fight it and provide brain tumour support.

The Snaggle Tooth Splat  book: Brain tumour support for children and parents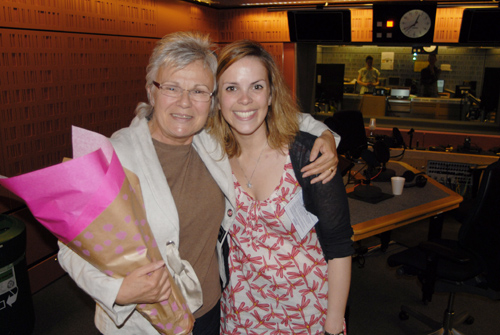 Our director, founder, and head bottle washer, Helen Bulbeck, explains what we're up against: "More and more parents of children with brain cancer are getting in touch to express their confusion at the diagnosis that their child has received, and also for advice on how to broach the diagnosis with their children. There is a general feeling of loss of control immediately after a diagnosis.
 The Snaggle Tooth Splat is designed to help here. It enables parents to educate their children about what they are going through, and explains what brainstrust and clinicians are doing to help them. The book can also be used to explain to children what a newly diagnosed parent may be going through.
The book has been written by Karen Boswell, illustrated by Jason Mortimer and sponsored by Learning Curve. The foreword is by actress, brainstrust supporter and star of the brainstrust BBC Radio 4 appeal, Julie Walters CBE.
The writer Karen Boswell and the illustrator Jason Mortimer, who donated their professional services free of charge, worked closely with health care professionals from the neuro-oncology field to ensure the book met its objectives as effectively as possible. We then tested the book with nurses, parent carers, and school audiences. Both the initiative and execution have been exceptionally well received.
Getting hold of The Snaggle Tooth Splat – our latest brain tumour support tool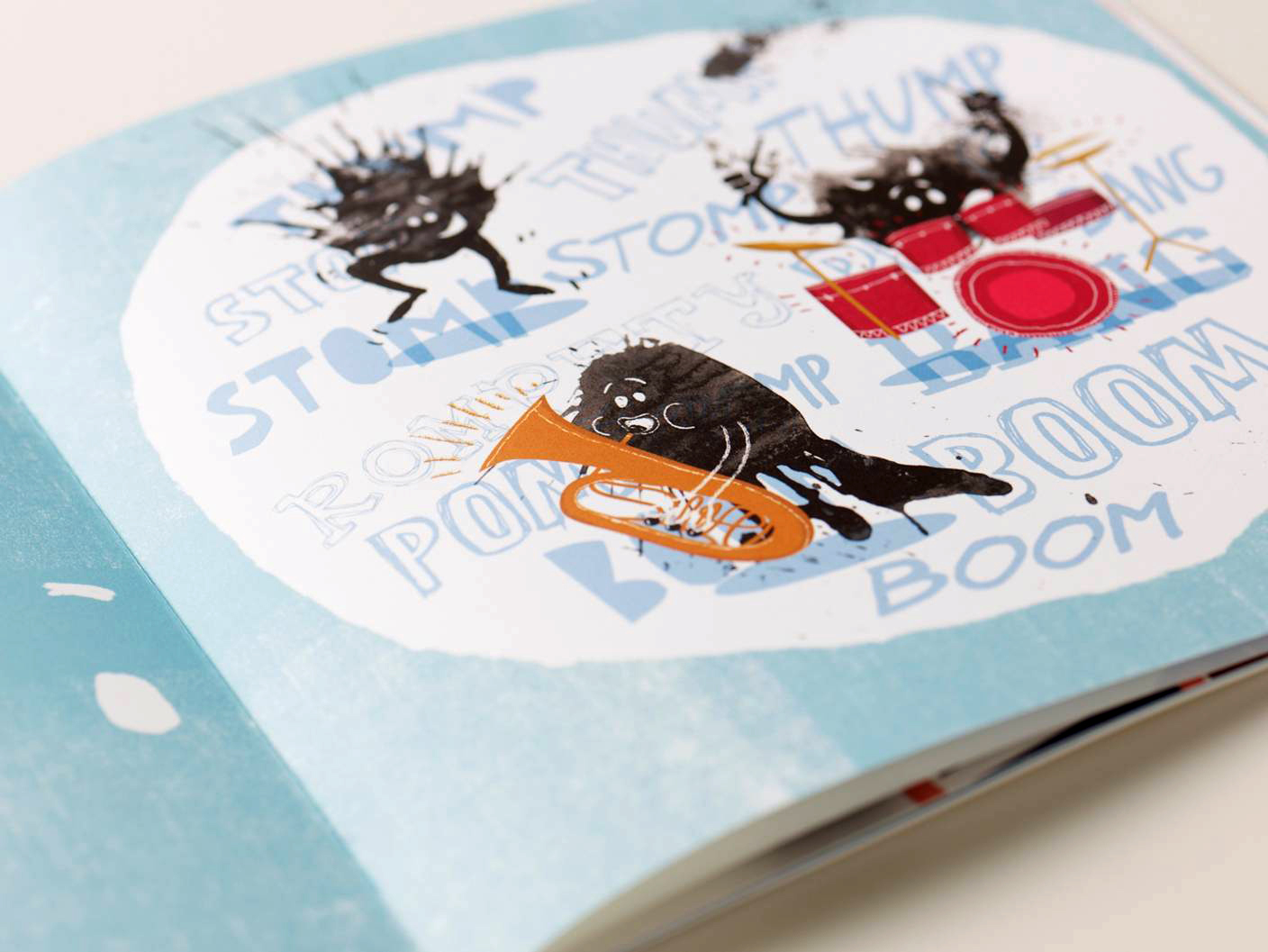 The 28-page illustrated book will be distributed free of charge to all our new parent carers. It will either reach them as a mailing, or in brain boxes – our essential tool kit that is sent free of charge
It will also be distributed to paediatric neuro-oncology departments in hospitals throughout England, Scotland and Wales so that neuro-oncology nurses can share the book with parent carers.
If you'd like a copy of the Snaggle Tooth Splat, our latest brain tumour support tool, now, then please give us a call on 01983 292 405, or click here to email helen@brainstrust.org.uk
About the Snaggle Tooth Splat team
Karen Boswell, who has been writing children's stories for ten years, was inspired by the adventures of her childhood companion, Monty, the purple monster. She identified similarities between Monty's antics and the mischief that a brain tumour can play in a child's head. Spurred on by the devastating statistics surrounding childhood brain cancer, Karen penned The Snaggle Tooth Splat.
Jason Mortimer is a design and advertising professional with a love for illustration. Once we asked him if he would like to be involved and had read the story, he knew it was something he really wanted to be a part of. Inspired by the words, he went off and created the colourful images which he hopes helps to get the message across.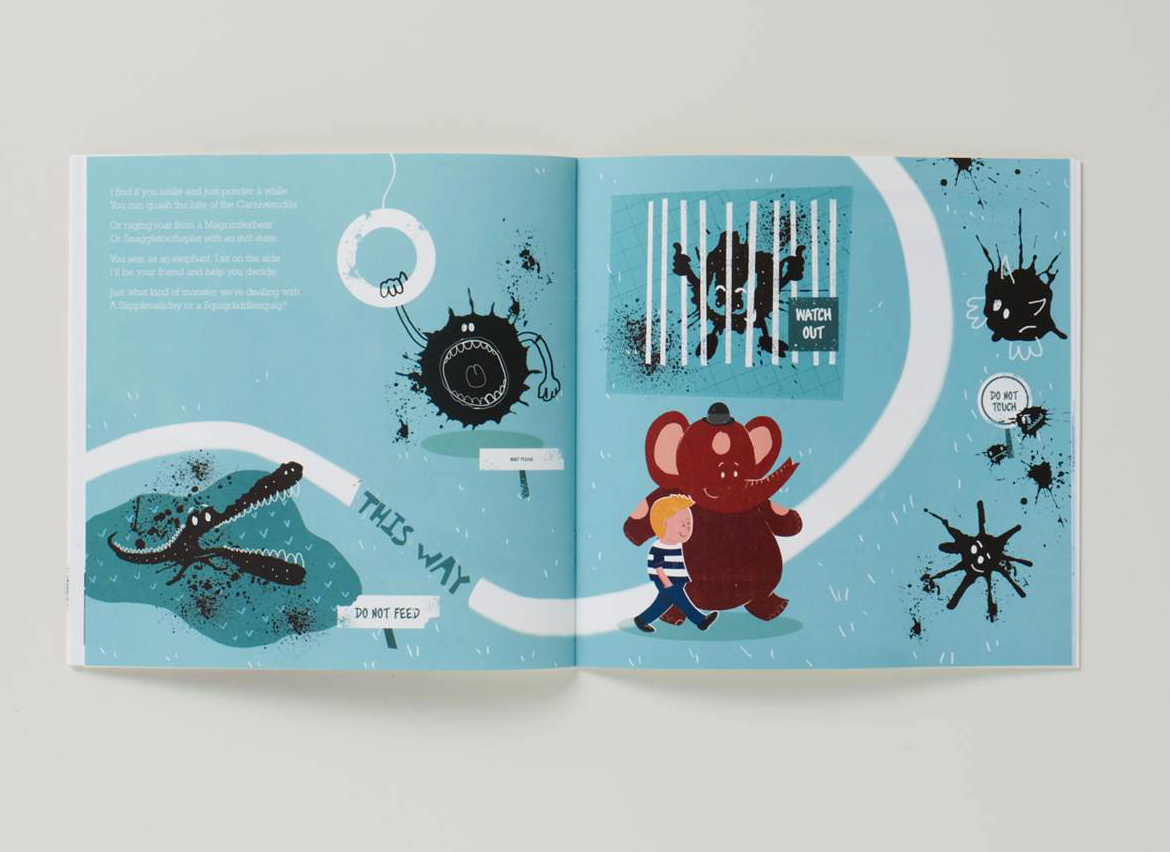 And our lovely sponsor…
Sponsor Learning Curve is committed to 'Everyday great value parenting' by providing products that offer quality, safe, innovative, educational and practical solutions to raising newborns through to early childhood. A long time supporter of Toy Trust, a charity that helps disadvantaged children, it was delighted to support the first publication of The Snaggle Tooth Splat.
If you'd like a copy of the Snaggle Tooth Splat, our latest brain tumour support tool, now, then please give us a call on 01983 292 405, or click here to email helen@brainstrust.org.uk