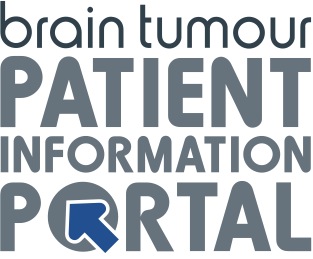 It's been nearly 3 years in the making, but the brain tumour patient information portal is now opening its doors for newly diagnosed brain tumour patients in Leeds, Cambridge and Norwich.
This pilot project will give patients unprecedented access to their registry records via a secure online portal. The information available includes pathology reports, imaging reports and treatment information, and all in a supportive environment where questions and concerns can be addressed.
What does this mean for patients? Well, quite a lot actually. We, and the brain tumour patients and carers that we have been working with to get this project up and running, hope that those who access their information will be able to:
Understand more about their brain tumour diagnosis and be able to take control of their situation
Carry out more informed, relevant research
Build useful, meaningful relationships with their carers and caring organisations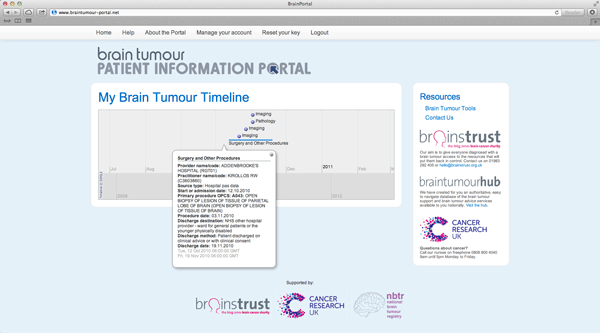 Above: The Brain Tumour Patient Information Portal makes use of an intuitive, user-friendly timeline interface. This aids navigation and promotes easy access to brain tumour pathology and imaging reports as well as treatment information.

brainstrust has been working with the National Brain Tumour Registry, and more recently Cancer Research UK to make this project happen, and if the pilot proves to be succesful, we hope to be able to get the portal project up and running in other hospitals across the UK.
The relationship between the three organisations is an exciting one. As the project grows brainstrust will be able to help more patients, the National Brain Tumour Registry is able to help CRUK with new and improved information about brain tumours and the Registry can deliver against their view that the information that they hold belongs to the patient.
The International Brain Tumour Alliance published an in-depth article about the Brain Tumour Patient Portal Project in their annual 'Brain Tumour' Magazine.
Are you a patient at one of the pilot centres? Would you like to find out more? Just email hello@brainstrust.org.uk or call us on 01983 292405.