We know how lost you can feel when you or your loved one is diagnosed with a brain tumour. But we also know how many invaluable support services you can find locally to help you at every step of your brain tumour journey.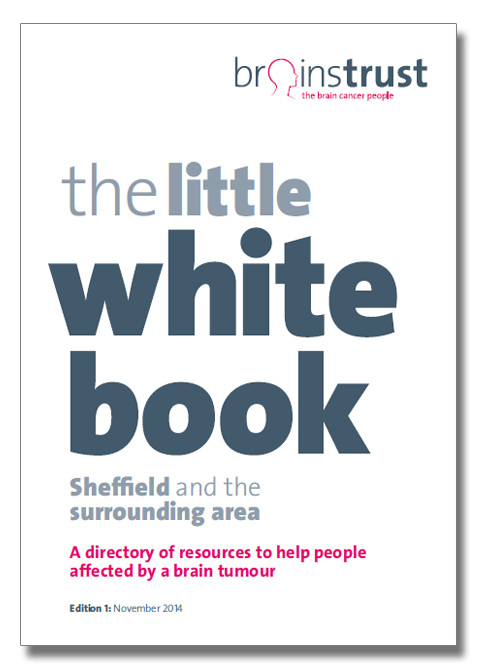 At brainstrust, we like to make access to support as easy as possible. Wouldn't it be great if information on the best local services was available in one place? In a directory maybe?!
Well, in Sheffield we've done just that and we're excited to launch our first regional edition of the little white book, covering the city and the surrounding area.
It's an invaluable little guide that brings together information on useful local services that can help if you're affected by a brain tumour. It includes details on a range of services, including support groups, financial help, welfare advice and complimentary therapies – all available to brain cancer patients and their carers.
The brain tumour community in and around The Steel City are lucky to be the first in the UK to benefit from this brand new resource – although we've plans to launch similar guides in other parts of the country later on this year. Watch this space!
If you're in or near Sheffield you can access this fantastic new resource online here.
Or if you prefer, we'd be happy to pop a hard copy out to you in the post. Just contact pete@brainstrust.org.uk or call 07741 316277.