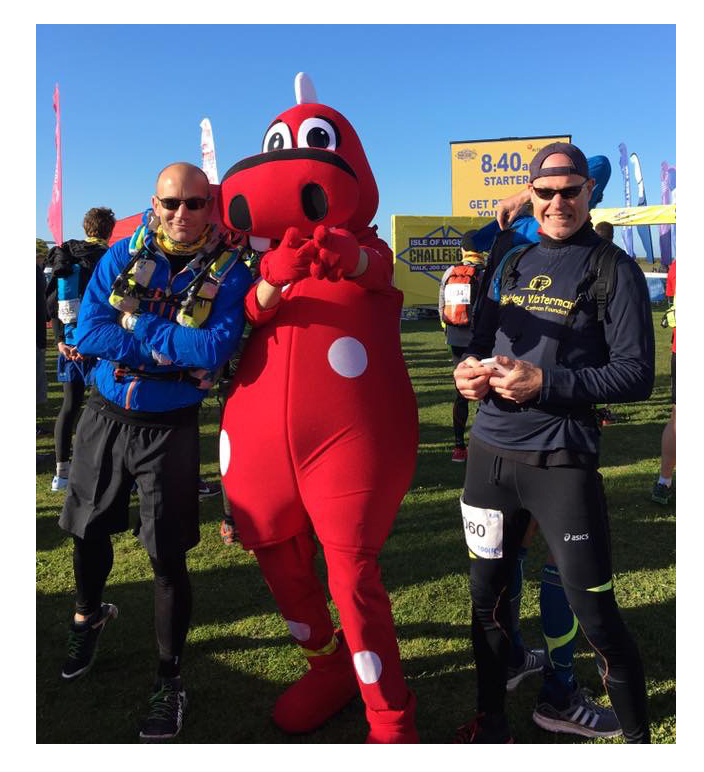 One of our amazing supporters Jon Richardson recently took on a HUGE challenge for brain tumour support. He endured the Isle of Wight Challenge, a 106km trek along the island's coastal paths.
Not content taclking the walk at a steady pace, Jon decided to run the mammoth distance.
"I had wanted to do an ultra marathon for a few years purely to see if I could do it and what effect it would have mentally and physically. I was worried about not raising enough sponsorship, as I have never done a charity event before, but I was convinced that I could do it and I went on to raise over £1000 for brainstrust."
It took Jon 19 gruelling hours to complete the challenge.
"I hit 'the wall' at the 50 mile mark and the last 16 miles were incredibly tough both physically and mentally, especially the last 7 miles which was through woodland trails and coastal paths which I tackled during the early hours of Sunday morning. Regardless of that, I am incredibly chuffed to have raised so much money for such a great charity and am even thinking about doing it all again next year!"
Jon, you're amazing!

If Jon's adventure has inspired you to do something HUGE for brain tumour support, then you can join us for our own massive Isle of Wight walking challenge. Just email tessa@brainstrust.org.uk to register your interest. Alternatively, you can join any of our team brainstrust events and take the lead against brain cancer.