Resources
Why not organise your own event for brainstrust?
We have a number of useful resources to help you get started.
If you have an idea we're ready to help! Contact us
And, you can download our fundraising tips by clicking here.
JustGiving

We have an account with JustGiving! You can set up a free fundraising page and then email all your friends and family and they can sponsor you online. JustGiving also adds Gift Aid automatically, so it's perfect for collecting sponsorship! To get started simply click on the button below:


Sponsorship & Donation Forms


Leaflets & Flyers
Banners & Balloons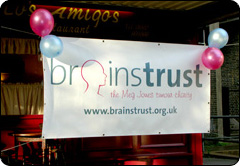 We have 3 banners in different sizes that are available to be borrowed for events. Get in touch with HQ and book one for your event. We might also have some brainstrust balloons in stock to brighten up your event!
T-Shirts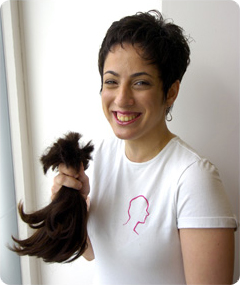 We have t-shirts for men and fitted t-shirts for women in a range of sizes. They are available at cost price for event organisers or you can borrow them from our event stock.
Insurance
We have public liability insurance available for most typical fundraising events. You will need to check with HQ that activities at your event fall under our policy.