Contact us
All at sea? Just been diagnosed with a brain tumour? Want to find out more about brain tumours? Or brain cancer charities? Maybe you would like to offer support, or find out the latest brain cancer news, or contact a Trustee. Whatever the reason, and wherever you are in the UK or beyond it is easy to get in touch:

brainstrust
4 Yvery Court
Castle Road
Cowes
Isle of Wight
PO31 7QG

E-mail: hq@brainstrust.org.uk
E-mail for help and support: hello@brainstrust.org.uk
Telephone: 01983 292 405

Our help in your area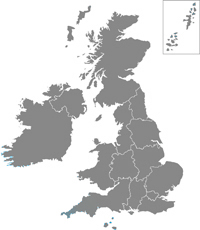 We work nationally to help people (patients and carers) get back on their feet following a brain tumour diagnosis. Our local brainstrust teams run a range of activities to build communities and provide help for people battling a brain tumour.

Read on for details of our support in your area...



London and the South East

We're currently helping hundreds of brain tumour patients and carers across London feel less afraid and more in control following their diagnosis. Drop an email to Kathryn on kathryn@brainstrust.org.uk, or call her on 01983 213563.


The North of England

If you want to support the work that brainstrust does in the North of England, call Michael on 01983 213 576 or email
michael@brainstrust.org.uk
.

Glasgow and Scotland

Carol Cochrane is on hand to help if you are a brain tumour patient, carer, or if you want to support brainstrust's work in Scotland. You can reach Carol on carol@brainstrust.org.uk, or call 01983 213578.


South Coast

Speak to Helen if you're on or near the South Coast. You can reach her on 01983 213571 or email helen@brainstrust.org.uk for help.


Wales and the West of England

We've a large and growing community of brain tumour patients, carers and supporters in Wales and the West of England. To get involved, simply contact Tessa on tessa@brainstrust.org.uk or call on 07948 400329


little brainstrust
For childhood brain tumour information and support or for help coping with a brain tumour as a family, contact Claire on 01983 213 577 or email
claire@brainstrust.org.uk
.

We will help wherever you live. So if you live outside of these regions, simply call us on 01983 292405 or email hello@brainstrust.org.uk


If you would like any more information about brainstrust, would like to organise an event or have suggestions for the Trustees please contact HQ. You can also send your donation by post to the main office address above, but don't forget to include your Gift Aid form.