"It was a great afternoon, chatting to others in a similar situation"
We held our first little brainstrust event in Leeds last week. We had a great turnout, and the afternoon was full of laughter, and lots of glitter! Our Meetups are a unique opportunity for families to meet others that understand.
Following the great reception of the little brain boxes decorated by students of Russell Hall Primary School, we decided to run a crafty workshop for the children little brainstrust supports in Leeds. We brought families affected by a brain tumour together, and the boxes they created will be sent out to other children who have been diagnosed with a brain tumour.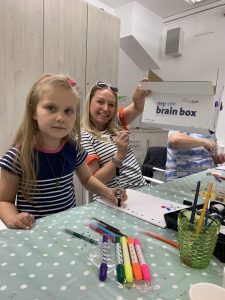 Marnie first received her own brain box when she was 2 years old. She decorated a brain box with her mummy Sally.
"It was a great afternoon, chatting to others in a similar situation. Marnie had a fantastic time, with everyone, making lots and lots of mess and some fabulous brain boxes."
Rachel has attended many of our events over the last couple of years. She turned 20 earlier this year and has had a busy summer but she loves crafts and was excited to join us.
"Such a fab time. And creating something that another will enjoy was lovely. It was great fun."
It was a lovely afternoon where families could chat, relax and enjoy getting crafty with one another.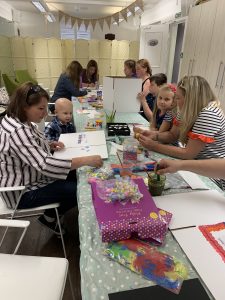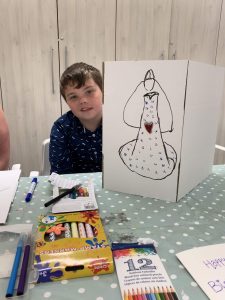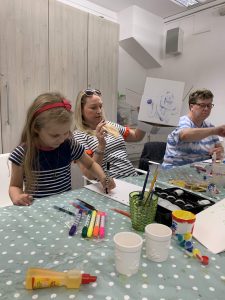 What's next for little brainstrust?
We know the challenges you face when living with a brain tumour, and sometimes just being in a space with others that know can help us feel a little less alone, a little more resilient and more able to face the trials that seem to do their best to throw us off track. So join us for our next Meetup in Birmingham next month.
What: Meet others impacted by a childhood or teenage brain tumour
When: 21st September 2019
Where: ThinkTank – Birmingham Science Museum
RSVP here.
For more information email our Support Specialists for children and families Khadijha.