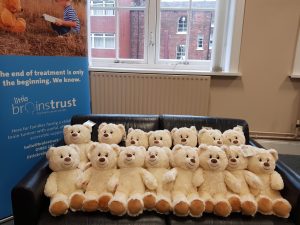 The latest addition to little brainstrust comes in the form of an amazing sleuth of bears, donated by Build-A-Bear. Here at brainstrust, we're extremely lucky and incredibly grateful for the kindness we receive each and every day. But today, we'd like to highlight a business whose kindness will soon land on the doorsteps of children with a brain tumour across the UK!
Build-A-Bear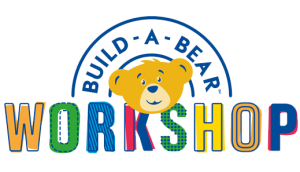 We have been lucky enough to receive a Build-A-Bear grant for some cuddly bears to send out to young children that have been impacted by a devastating brain tumour diagnosis.
Since 1997, children and families around the world have made furry friends and memories at Build-A-Bear Workshop. The bears have given hugs after a scraped knee or a visit to the doctor. When a child is sick, scared or lonely, and reaches for their teddy bear, Build-A-Bear is there.
Build-A-Bear Workshop believe in the power of hugs and the simple comfort of having a furry -friend by your side. We are honoured to receive an in-kind donations from Build-A-Bear, we know these new fur friends will make children's day a little brighter.
The brainstrust little brain box
The Build-A-Bear teddy will be a great addition to our little brain boxes a free of charge, essential toolkit specifically designed to support children and their carers following a brain tumour diagnosis. As a personalised service, each box is filled with child-friendly resources covering topics such as radiotherapy, proton beam therapy, fatigue and how to have a difficult conversation.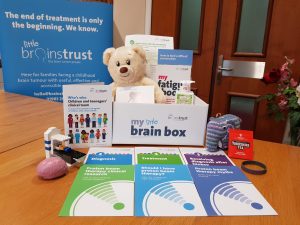 We appreciate how difficult things can be once a little person you love is diagnosed with a brain tumour; the '4am moments', the travelling to and from appointments, the stream of questions that pop into your head, trying to remember the jobs of all the people that you'll meet on your journey, and knowing who to turn to and when. We know that this is a juggling act you simply don't need when you just want to focus your energy on making them feel better. This is why we created the brain box to help you keep on top of things.
Because we're passionate about well-being, we love to include special treats in every brain box. The kindness and generosity we receive from businesses like Build-A-Bear allows us to do this. In and amongst the devastation that a brain tumour diagnosis brings, these little touches create smiles, and prompt the need to focus on well-being.
You can order a brain box for free here.
If you would like further information or support when a child is diagnosed with a brain tumour, please get in touch with our Support Specialist for Children and Families, Khadijha.  Or call our support line on 01983 292 405.