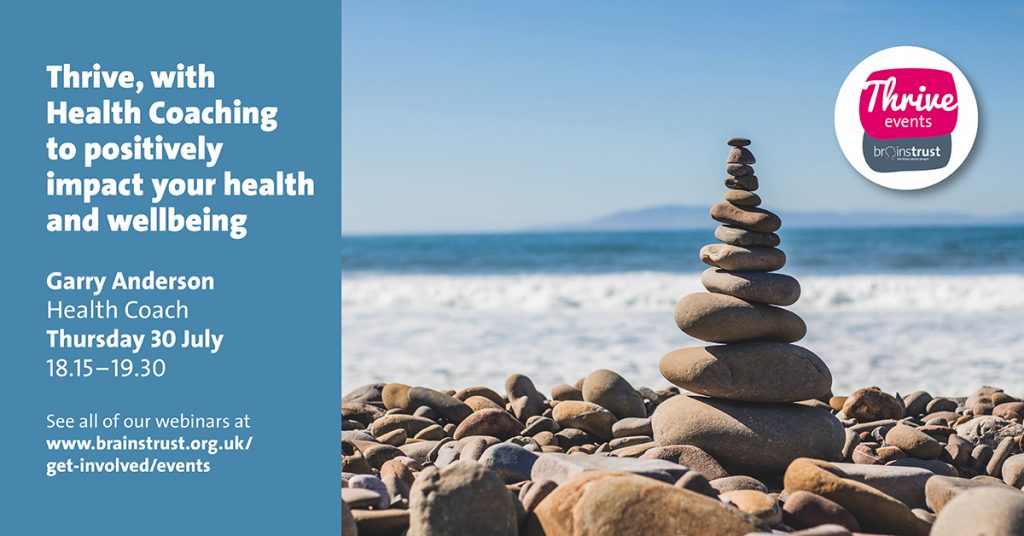 Thrive webinars and workshops are meticulously curated by brainstrust and hosted by leading experts to help you tackle the challenges that make life with a brain tumour so hard.
So that you can be more informed, more engaged, and cope better, you can now access brainstrust workshops online. Thrive events are more focussed than a Meet Up – if you are feeling lost or confused, need practical information and would like a deeper dive into specific aspects of life with a brain tumour, then Thrive events are for you.
In this webinar, dynamic and engaging Health Coach Garry Anderson will introduce you to the 3 components of Health Coaching and the DREEMS model. He will provide information and strategies to encourage you to think about your own health and what you can do to positively impact your own health and well being, regardless of health condition, age or medication.
When: Thursday 30th July, 18.15-19.30pm
Sign up for the webinar here. It is completely free, but you will have the option to donate when you sign up. Donations will help us continue to be here for people with a brain tumour in the UK.
Signing up for a webinar is simple. We've put together some guidance here! If you have any questions please email hello@brainstrust.org.uk