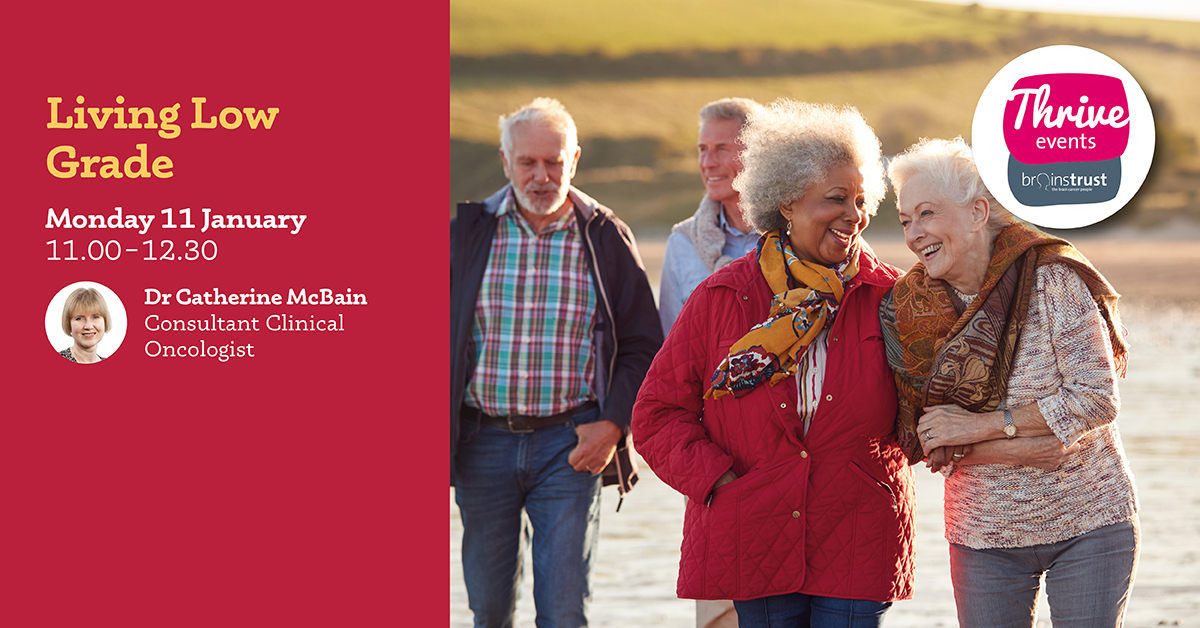 Are you living with a low grade brain tumour? Come and hear our expert discuss the challenges and complexities of treatment.
Join Dr Catherine McBain to discuss living low grade and the clinical complexities of a low grade diagnosis, on the 11th January.
If you are living with a low grade brain tumour and have ever wondered why certain clinical decisions have been made, or are simply interested in finding out more, come along to this webinar for an audience with an expert clinician.
This webinar will be hosted by Dr Catherine McBain:
We are incredibly fortunate to be being joined by Dr McBain for this webinar. Dr McBain specialises in Neuro-oncology (tumours of the central nervous system or CNS) and lower gastro-intestinal disorders at The Christie NHS Foundation Trust.
She is a Consultant clinical oncologist; lead for neuro-oncology; and principal investigator for clinical trials of new treatments for brain tumours.
If you have any questions, click here to get in touch with the team.