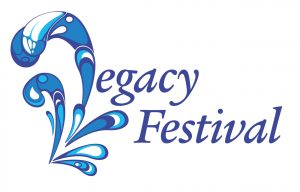 Date: 23 – 25 July 2021
Location: Highbridge Farm, Eastleigh, SO50 6HN
Tickets: legacy-festival.co.uk
What is Legacy Festival?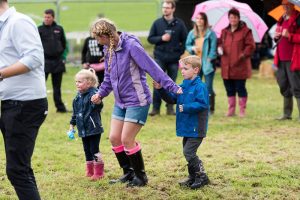 Legacy Festival
is an annual three-day event organised by Lyndsey Rowe, founder of Lloyd's Legacy. As a lasting tribute to her son, Lloyd Green, Legacy Festival celebrates family and friendship with a focus on live music, outdoor camping, exciting games and good food. It's an event which people come back to year on year – a firm favourite in the diary, and one that we sadly missed last year due to Covid-19. With lockdown restrictions beginning to ease, we're excited to announce that Legacy Festival will return this Summer from
23-25 July 2021
. We can't wait for you to join us!
Set on acres of land at Highbridge Farm in Eastleigh, Legacy Festival is a family event through and through. Organised by Lyndsey and her team of passionate volunteers, this annual festival is held in memory of Lloyd, who sadly passed away at the age of 34 following his brain tumour diagnosis. Lloyd was just one month away from completing a counselling degree when he was diagnosed. Sadly, he was unable to complete his course. After his passing, Lloyd's mum Lyndsey set up Lloyd's Legacy in support of brainstrust, and has since raised over £33,000 to provide counselling to patients and caregivers who have been impacted by a brain tumour diagnosis.
A weekend to remember
Spanning over three days, Legacy Festival is a weekend to remember! Whether you drop in for a day, or choose to stay overnight, you're sure to enjoy every second spent with family and friends, old and new. Our team joined in the fun back in 2019, and you can step into their shoes by clicking here. Preparations for this year's event are in full swing, and we recently caught up with Lyndsey to find out more:
Apart from the obvious challenges with Covid-19, we have had to re-map the entire festival site as the farmer has kept cattle on it over the winter and also to give us more room to socially distance. We have also sadly lost a couple of  very supportive volunteers, due to family health problems, they will be very much missed. We do have a couple of new volunteers which is wonderful and I think we will all be learning together with the new rules and set up. The incredibly talented and supportive Si Genaro will be with us as always, and will be helping Matt run the stage on Saturday and Sunday. I am really looking forward to seeing B-Funkt,  they are an incredible band and I love their horn section! All the bands are fantastic and so kind to give their time to us. We also have Chris Payn this year – a really talented and passionate young man who I can see going a long way. We are going to be selling our own wood fired pizza this year,  run by Lloyd's brother Glenn and his friends the 'Elite Squad' we have been practicing a lot for this as it is quite a skill… and the pizza's taste so nice!!
If you're longing for a much needed family weekend full of fun, Legacy Festival won't disappoint. You can pre-order your discounted tickets online by vising:
legacy-festival.co.uk
Tickets will also be available on the day at an enhanced rate. Camping tickets are also available, allowing you to stay on-site across the festival weekend.
A remarkable legacy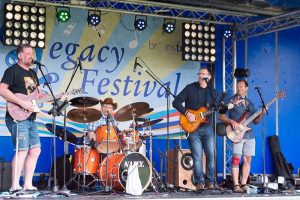 To date, Lloyd's Legacy has funded the cost of 660 counselling sessions. For those overwhelmed by anxiety and struggling to cope, counselling offers a safe and confidential space to talk through feelings, understand emotions and explore steps to make positive change. Thanks to Lloyd's Legacy, brainstrust is able to provide rapid access to counselling, so people who need this support are not impacted by the usual long wait for such a service.
"Without counselling I would not have been able to face my neuro appointment with such positivity and hope." – Patient
2021 is a special year as Lloyd would have been 40 on 22nd July. To continue his remarkable legacy, the team at Lloyd's Legacy hope to raise £7,000 this year which would bring their total to an extraordinary £40,000. Just by attending this event, you can help make an incredible difference.