Have you wondered whether cannabinoids are relevant to you? Do you want to find out the objective facts behind the media headlines?
Medical cannabis and cannabis-based products have been making the headlines for a while now, as a form of treatment for some cancers. This may well have left you wondering what these developments might mean for you. We have been very lucky to be advised by an expert in this field, Dr Wai Liu, who is hosting a brainstrust webinar on all things cannabinoids. Come to this webinar to learn more about cannabinoids and how they might affect you if you are living with a brain tumour diagnosis.
Guest speaker: Dr Wai Liu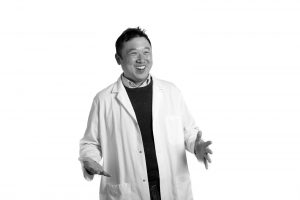 Dr Lui is a Senior Research Fellow at St George's, University of London. About his fascinating career, he says:
"I managed to secure a PhD at St Bartholomew's Hospital. After I'd completed it, I went around all the consultants at St Bart's and asked 'What's going on out there? What do you want me to look into?' – I was ardent that what I researched had to have a practical, real-world benefit and wasn't just research for the sake of research. One of the consultants came up to me and said 'Oh, among my kidney cancer patients, the ones who smoke marijuana, their chemotherapy seems to work better.'
My immediate reaction was 'That's bizarre, what the heck's going on there?' Cannabinoids have been my research interest ever since."
You can read more about Dr Lui here.
In this webinar you will have a unique opportunity to hear all about Dr Liu's world leading research and you will have a rare opportunity to ask him any questions that you might have.