Our supportive community
It is completely natural that as a carer, there will be times when you feel very alone - no matter how surrounded by people you are.
Below are some of the things going on in our supportive community that will help you to meet others in the same boat, who will understand this uncharted journey you're on.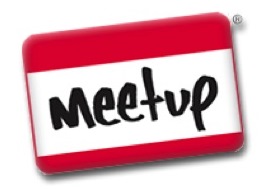 At a brainstrust Meet Up, members of the brain tumour community, no matter where you are on your journey or what role you have or might be playing – so carer, patient, health care professional – get together to have fun, share experiences and advice, and you can seek information from people who know what you're going through. But only if you want to. Feel free to just come along and enjoy. Past Meet Ups have involved pizza and wine, pub grub, and cream teas. And what's more, it's all on us!
To come to one of our Meet Ups and to see what's going on, click here and register on brainstrust's Meet Up page
Support groups
Not for everyone and sometimes only for a short period, but support groups can be really good at letting you know you are not alone. You can share information and hope, find mutual support and discover new ways to cope. Some are more adaptive than others. However, they can also cause feelings of depression and guilt, particularly if one person is doing poorly. It depends how well managed the support group is. brainstrust has made the decision not to use valuable resource on running and maintaining a 'physical' support group. There are plenty of successful groups in existence already, into which you can link. But we do have our online community, and if you fancy a chat, call us!

To find a support group near you, click here and take a look at the brain tumour hub
Facebook
Join us on Facebook to keep up to date with what's going on, and engage with others in our community. Click here.